The Philippines has recently released the 1000 peso polymer bill new generation currency banknote to the public. The initial release is limited to Metro Manila and will be released in Cebu and other provinces in the 3rd quarter of 2022.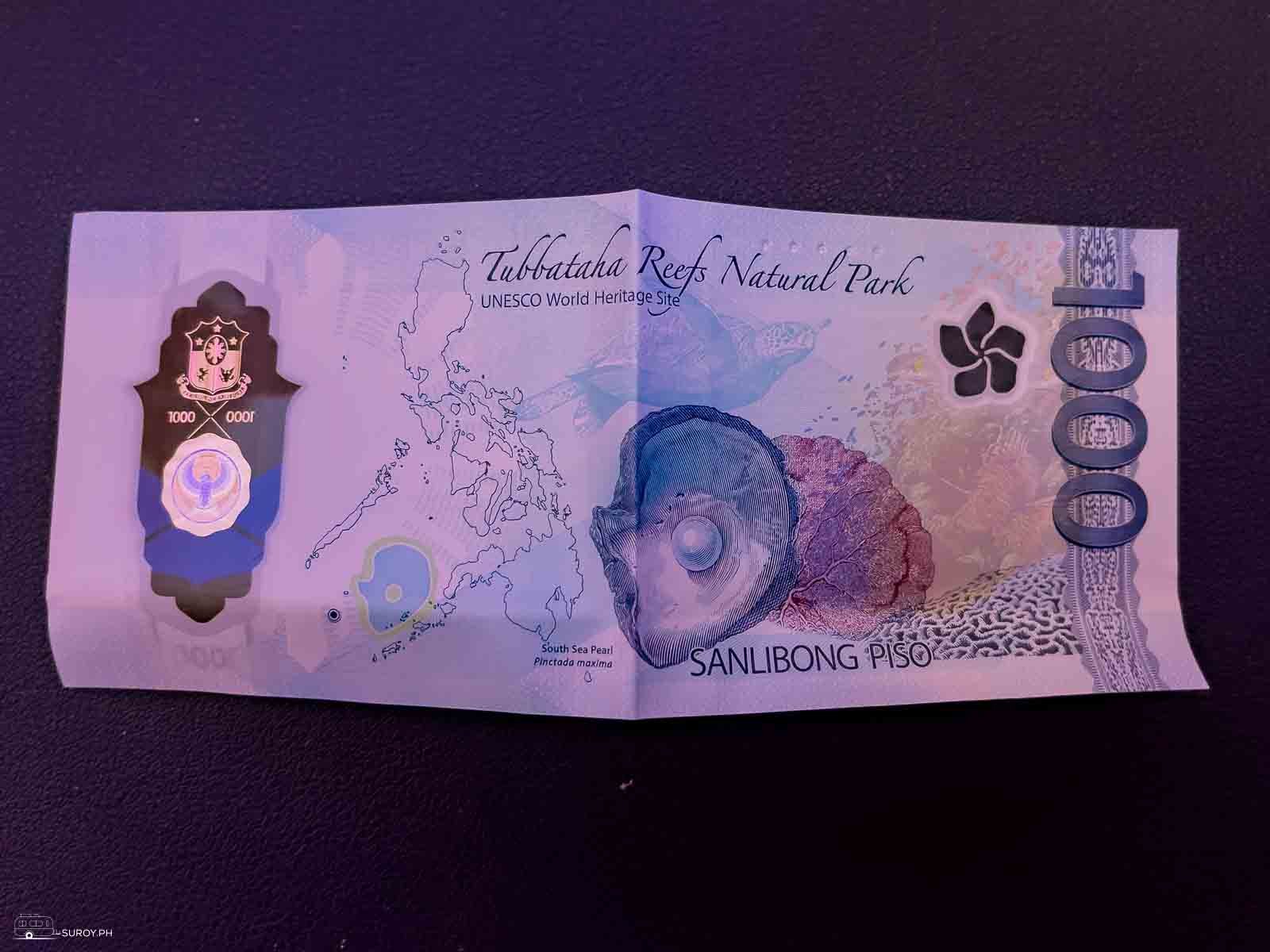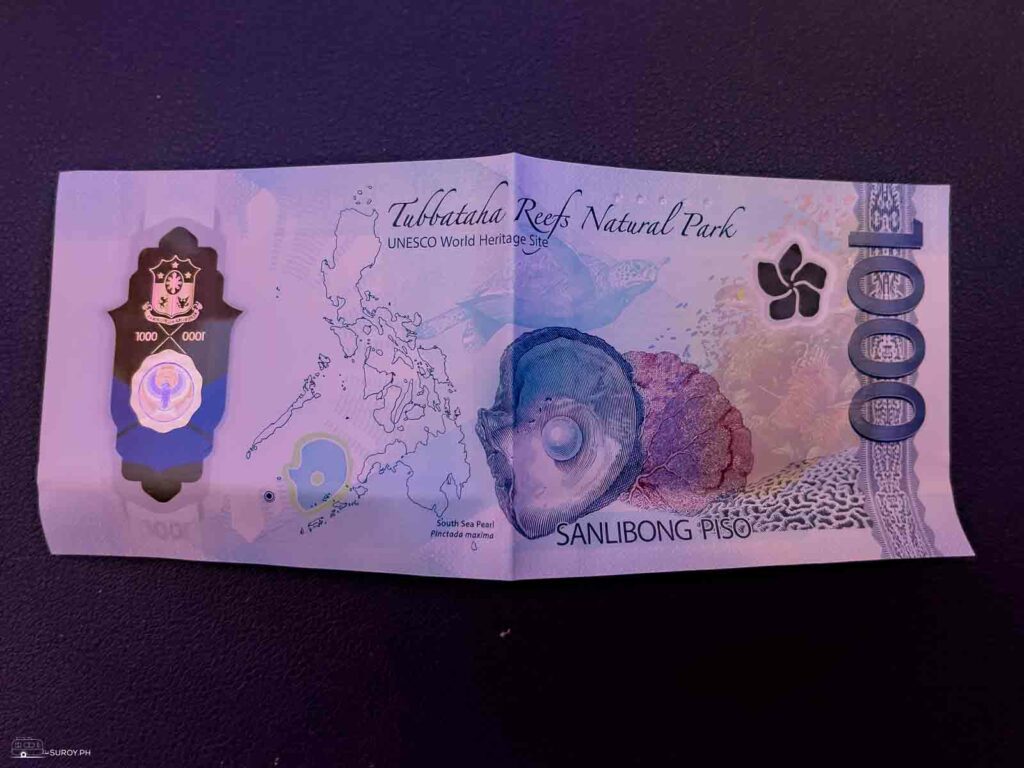 The new 1000 bill features several new security features that will prevent counterfeiting. On the front of the bill are the pictures of José Abad Santos, Vicente Lim, and Josefa Llanes Escoda, while at the back are a picture of the South Sea Pearl in Tubbataha Reefs National Park in the Sulu Sea. It retains the same blue color that we are all familiar with.
Proper Handling of the New 1000 Peso Bill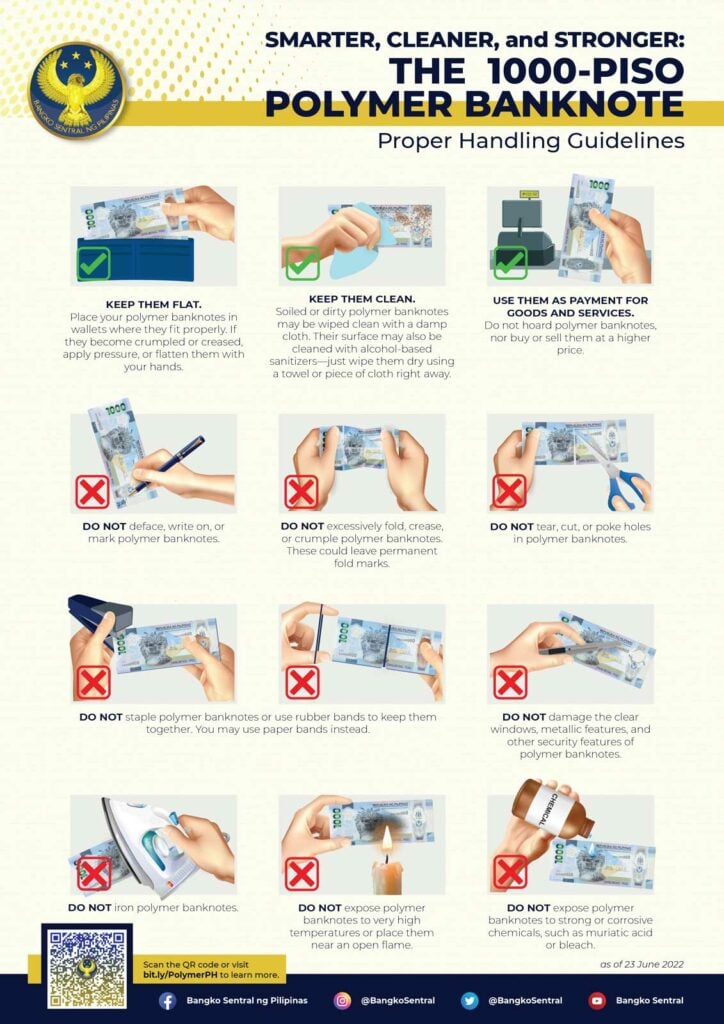 The Bangko Sentral ng Pilipinas (BSP) has released guidelines on adequately handling the new 1000 peso polymer bill. It advises people to treat the new bill similarly to handling paper bills.
Do not deface, write on, or mark the new bills.
Do not excessively fold, crease, or crumple polymer banknotes, as these could leave permanent marks.
Do not tear, cut, or poke holes in it.
Do not staple or use rubber bands to keep polymer banknotes together. Use paper bands instead.
Do not damage the polymer banknotes' clear windows, metallic features, and other security features.
Do not iron polymer banknotes.
Do not expose them to very high temperatures or place them near an open flame.
Do not expose polymer banknotes to strong or corrosive chemicals like muriatic acid or bleach.
Is it Ok to Fold the New 1000 Peso Bill?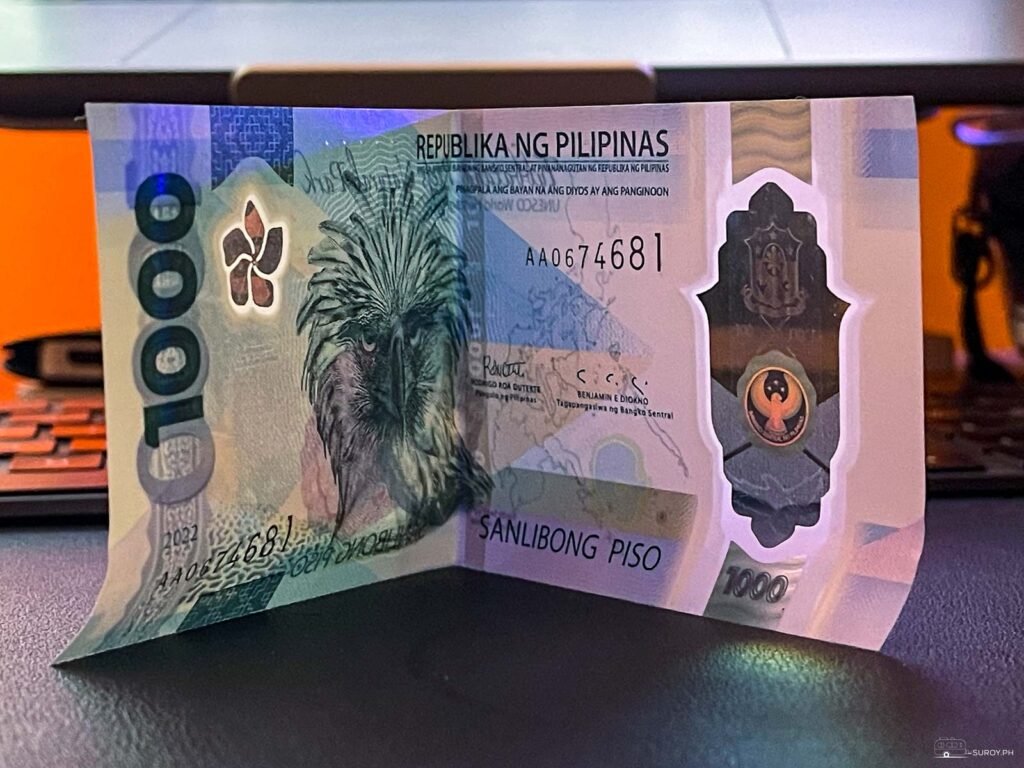 Last week, the new 1000 peso bill was caught in a social media frenzy when a netizen supposedly used a folded polymer 1000 bill and was not accepted by a leading retail store in the Philippines. Since then, people have asked if it is ok to fold the new P1000 bill.
The Bangko Sentral ng Pilipinas has clarified on its website that folded banknotes, whether paper or polymer, should be circulated and accepted for payment. You can view the clarification statement they released here.
1000 Peso Polymer Banknote Wins 2022 Banknote of the Year Award
The Philippine 1000 Peso Polymer Banknote was awarded the "Banknote of the Year Award" by the global non-profit organization International Banknote Society (IBS) last May 4, 2023. It is the first Philippine banknote to win the award.
The other finalist includes banknotes from Algeria, Barbados, Egypt, Scotland, and Northern Ireland. The IBS said, "The Philippines' successful design in eye-pleasing blue combines an endangered species with an environmentally friendly motif."
Follow us on Facebook and Instagram for more Suroy stories.