Aguinid Falls in Samboan is one of the famous waterfalls on the island of Cebu. It is an excellent trek with multiple levels, each unique in its character. It is not just a single waterfall but is a collection of numerous falls in one.
The rocks going up to explore more levels get more challenging as you go higher. There are a total of 8 levels to explore, but trained local guides are available and will help you navigate the path. They are also great for taking good photos of you or your group.
You will have to walk through water and rocks at around 45 degrees in angle. The entrance fee includes safety equipment (hard hat, life jackets) and an environmental fee. Local guides are now mandatory, and tips will be greatly appreciated.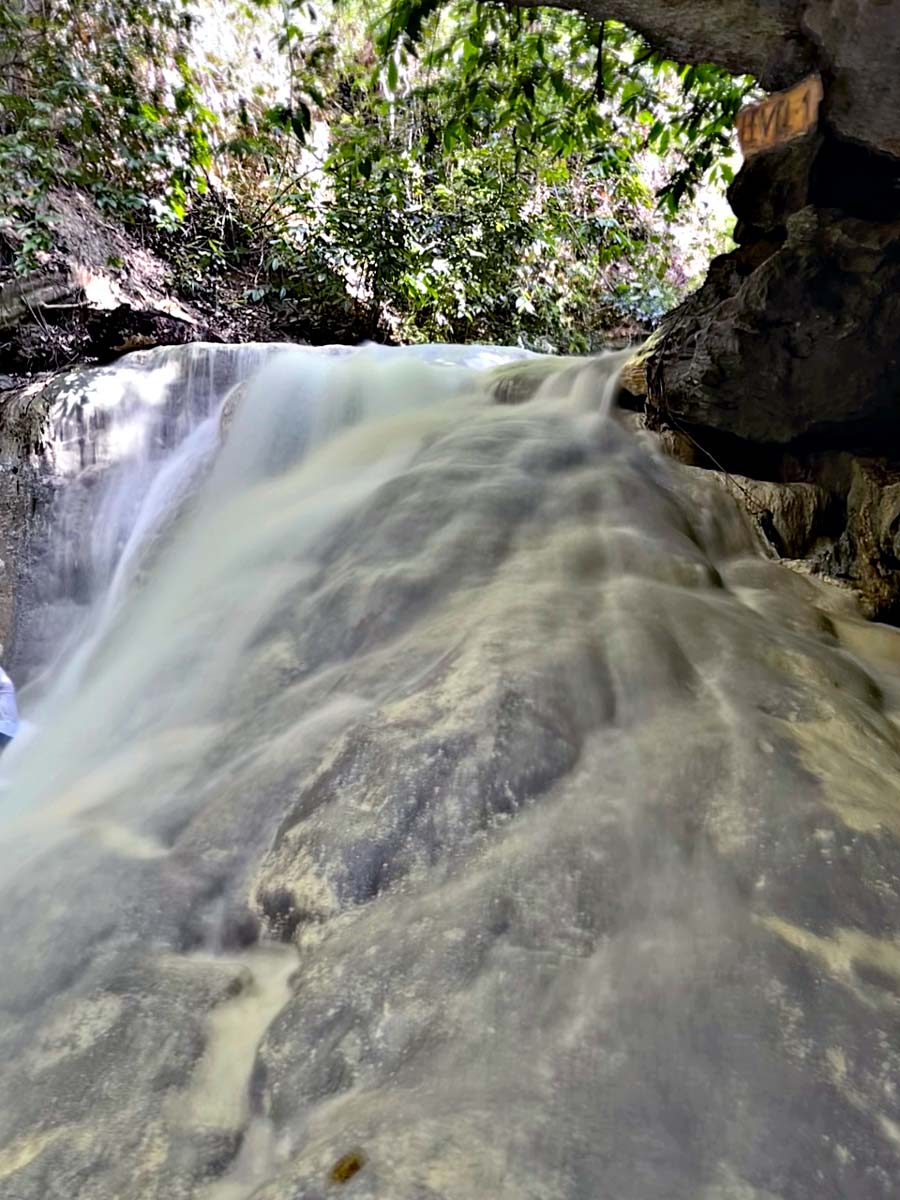 The tour to all eight levels will take around one to two hours, depending on the speed and the number of photo stopovers you take. The rocks were not slippery when we got there, and they have ropes that will help you climb up. We strongly suggest bringing a dry bag to help protect your phone and other gadgets from getting wet as the currents can be intense.
Aguinid Falls in Samboan is a must-visit with its combination of beauty and adventure. It is for the thrill-seekers and is one of the most well-maintained falls in the southern part of Cebu.
General Information:
Entrance Fee: PHP 300 / person
Parking: Parking is available for PHP 50.
How to get there:
By Public Transportation: From Cebu South Bus Terminal, take the bus to Samboan or Bato. Tell the conductor to drop you off at the trail to Aguinid Falls in Brgy. Tangbo in Samboan town proper. Fare is around PHP 300 per person.
By Car: Navigate using Waze or Google / Apple Maps and key in Aguinid Waterfalls as the destination. There is ample parking space available for cars and motorcycles.
Location Information:
Aguinid Falls is around 150km from Cebu City and 22km away from Oslob if you will be visiting the falls after whale watching. Travel time from Cebu City is approximately 4 hours, while it is only around 30 minutes from Oslob.