The Italian-inspired Ruins Mansion is located in Talisay beside Bacolod City. It is what remains of the ancestral home of the family of Don Mariano Ledesma Lacson and Maria Braga Lacson. It was built on a 440-hectare sugar plantation in Talisay City, Negros Occidental, in the early 1900s, and it serves as one of the city's highlights and is a dream wedding spot.
The Ruins in Bacolod is known as the Taj Mahal of Negros and were constructed in memory of his Portuguese wife, Maira Braga Lacson, who died during the birth of their eleventh child. Don Mariano was broken-hearted from the death of his wife, and that is when he decided to build a mansion near his ancestral house to ease the pain and suffering from his loss.
Just like the Temple of Leah in Cebu City, the Ruins symbolized his undying love and affection for his wife.
It was burned down as a countermeasure to prevent the invading Japanese forces from using it as a military office during World War 2. The mansion was burned for three straight days. The only thing left standing is the foundation of the building. It shows that amidst the cruelties of life and the war, the foundation still stood the test of time.
The place is very close to the heart of the people of Negros and is a symbol of Bacolod City.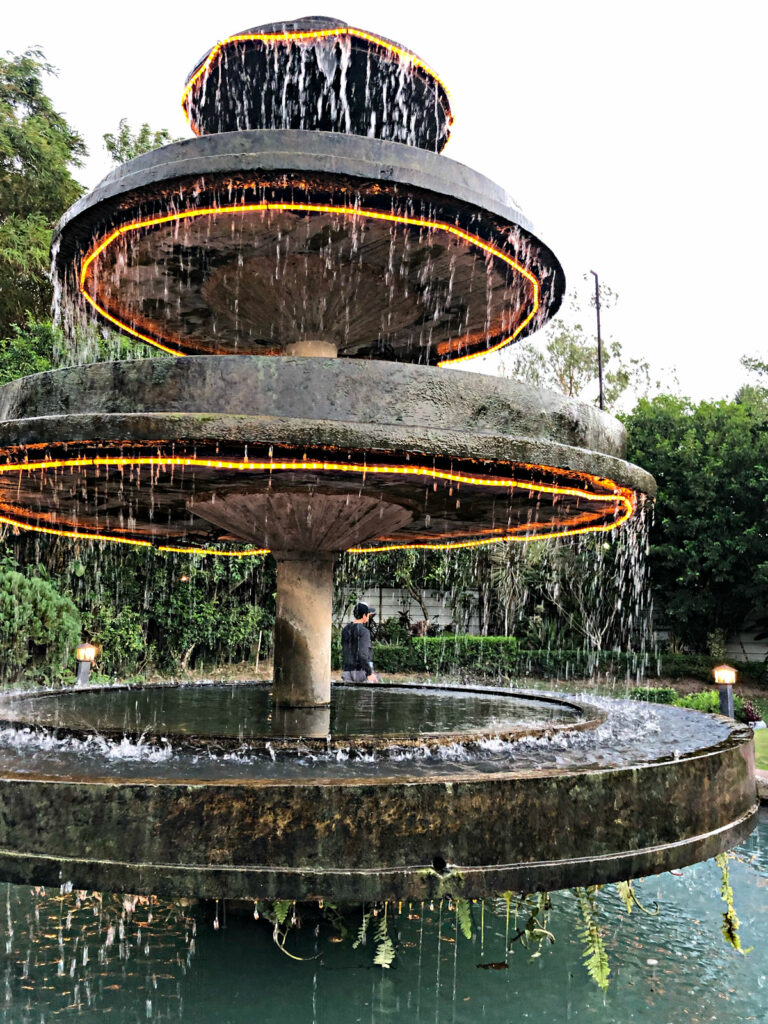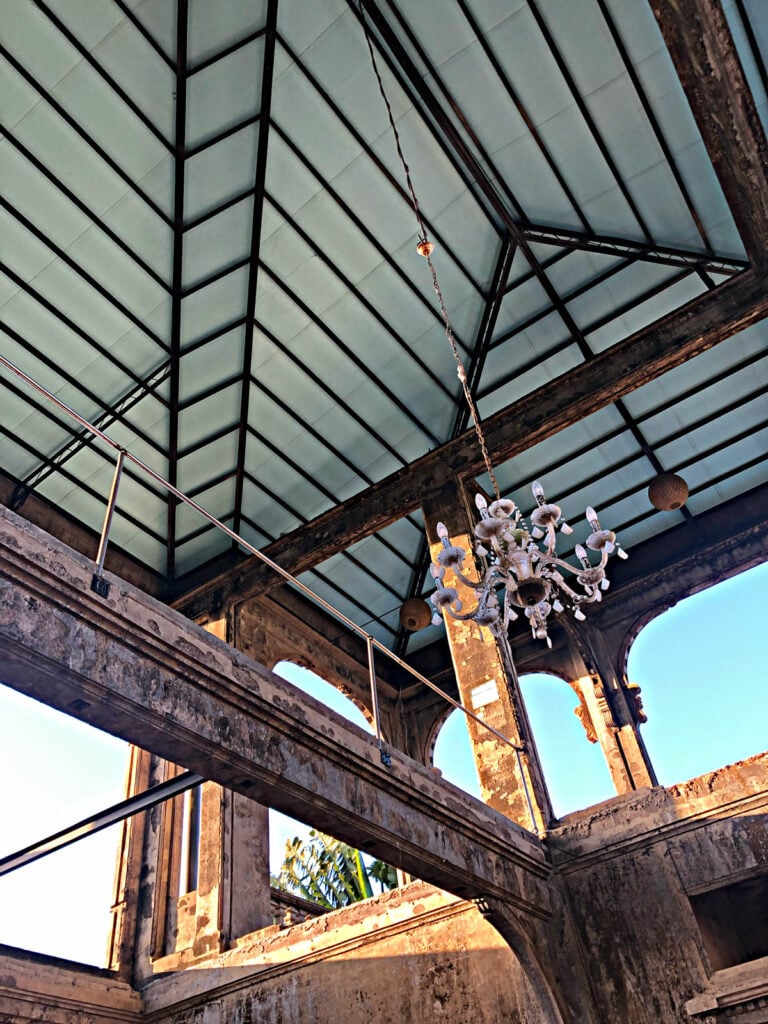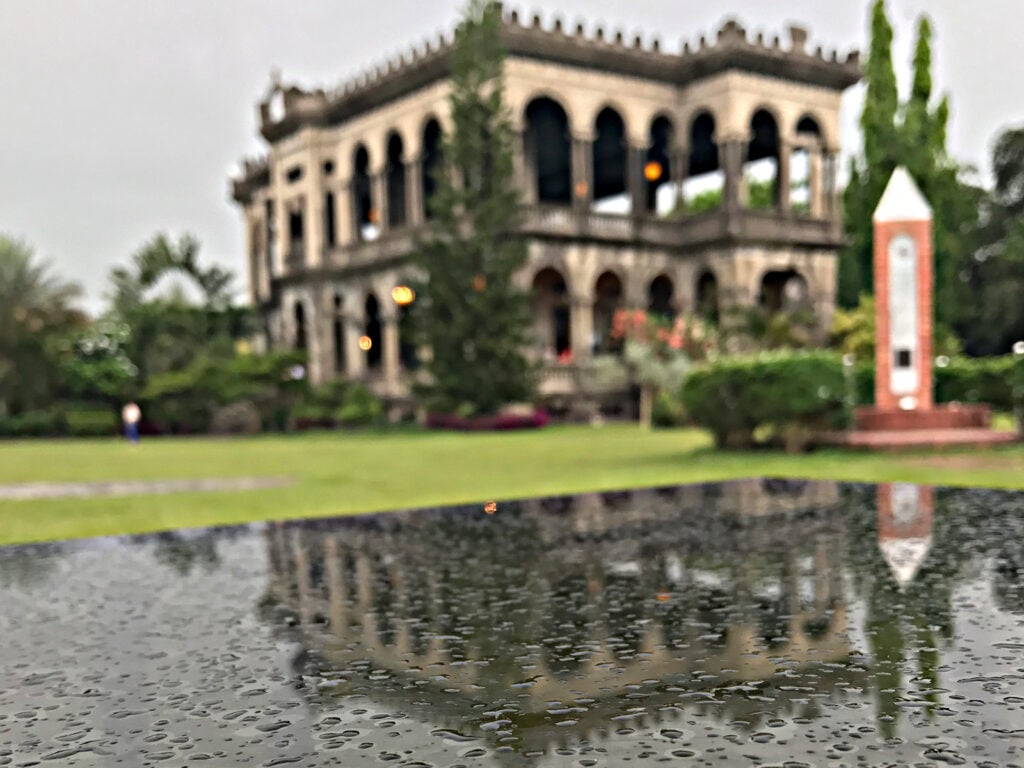 General Information:
Opening Hours: 8 am – 8 pm. Closes at 4:30 pm on Tuesdays and Saturdays.
Entrance Fee: PHP 100 for adults. PHP 50 for students. PHP 20 for children.
How to Get to The Ruins Mansion in Bacolod:
The Ruins is a 10-minute drive from Bacolod City. It is technically in Talisay City but is more commonly known as Bacolod since it lands on the outskirts.
There are daily flights from Cebu to Bacolod with Philippine Airlines, AirAsia, and Cebu Pacific.
By Jeepney: Ride a jeepney bound to Bata-Libertad (northbound, going to Bata). Fare is at PHP 8 per person. Tell the driver to drop you off at Pepsi Plant (near Ceres North Terminal). Hire a tricycle going to The Ruins. Fare is only PHP 50 per person.
When going back to Bacolod City, there's a shuttle van that leaves every hour. They charge PHP 50 until Robinson's Bacolod and PHP 70 to Ayala Mall Capitol Central.
By Car: Navigate using Waze or Google / Apple Maps. Key in The Ruins Talisay City as your destination. It is around 10 minutes away from Bacolod City proper.
Location Information: