Simala Church is the miracle healing church of Cebu devoted to all forms of the Virgin Mama Mary in the uphill area of Lindogon, Sibonga, Cebu, Philippines. A holy place is also known as Our Lady of Lindogon Shrine or the Monastery of the Holy Eucharist. It is one of the best places to meditate and do soul-searching.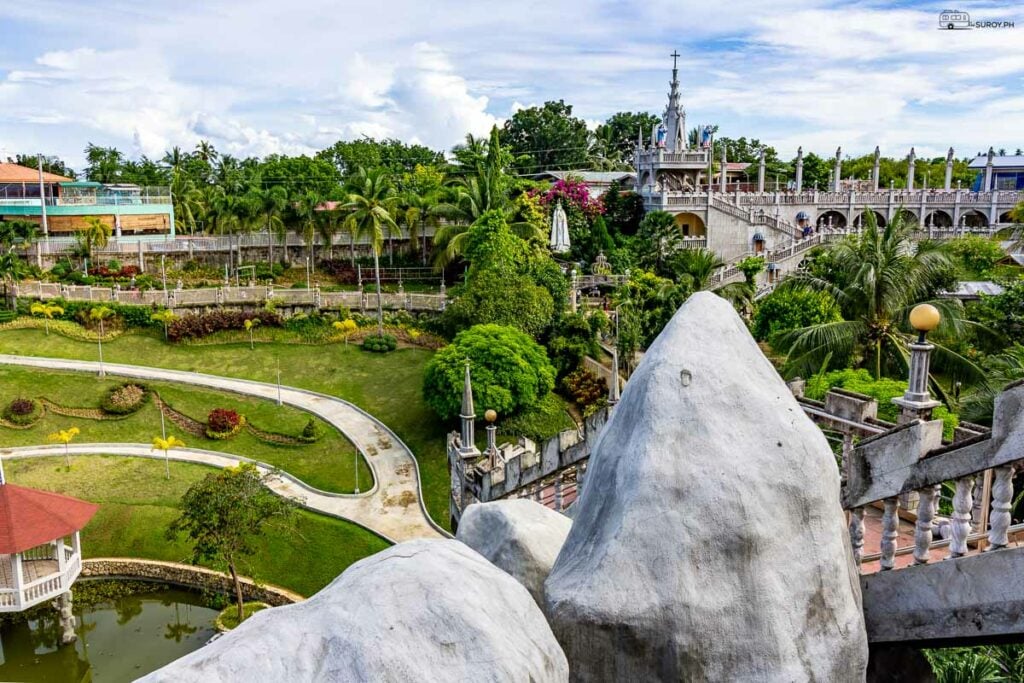 Simala is described as one of the most beautiful churches in Cebu and was built by a group of Marian Monks from the Eucharistic Adoration of Pampanga in 1998. From afar, it looks like a castle with the image of the Virgin Mary at the center. The statue reportedly shed tears of blood on her birthday on September 8.
During the dengue fever epidemic that killed many people in the local community, the image first shed tears of blood. The image reportedly shed tears again four more times, with the latest on September 8, 2016. Some say it shed tears for humanity.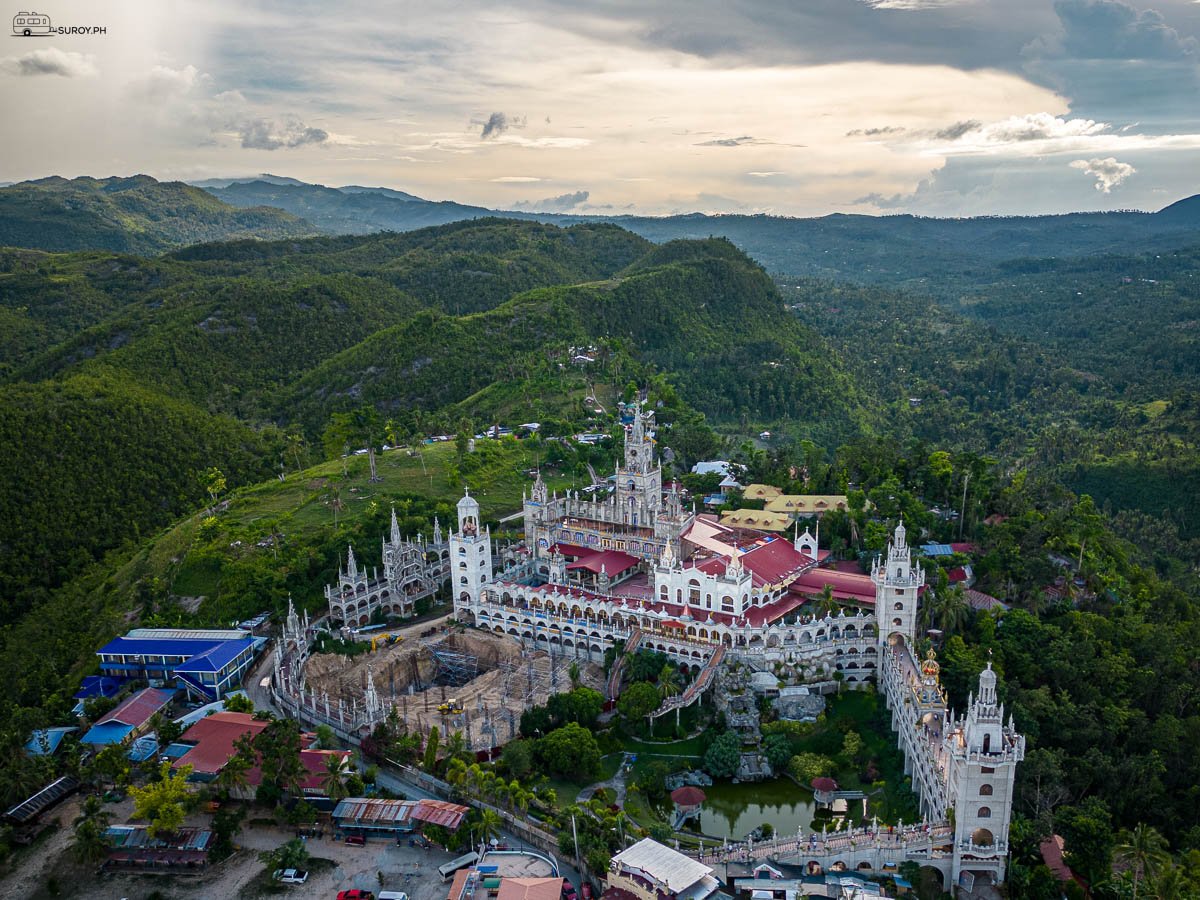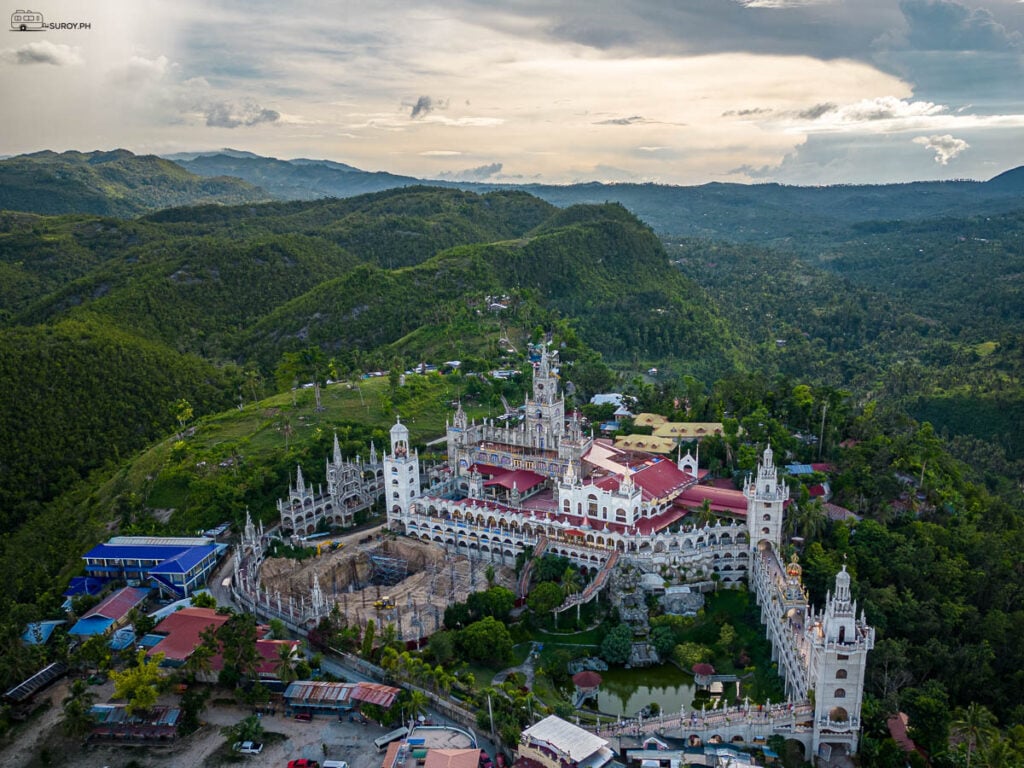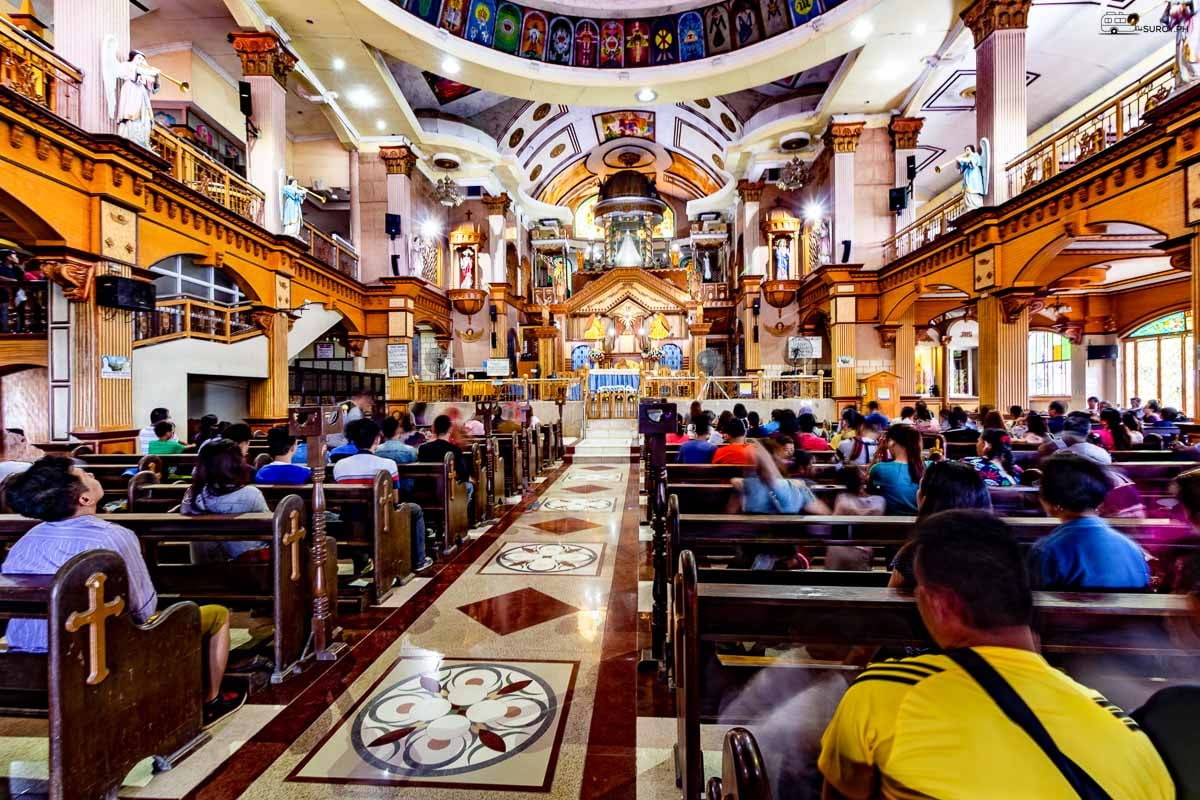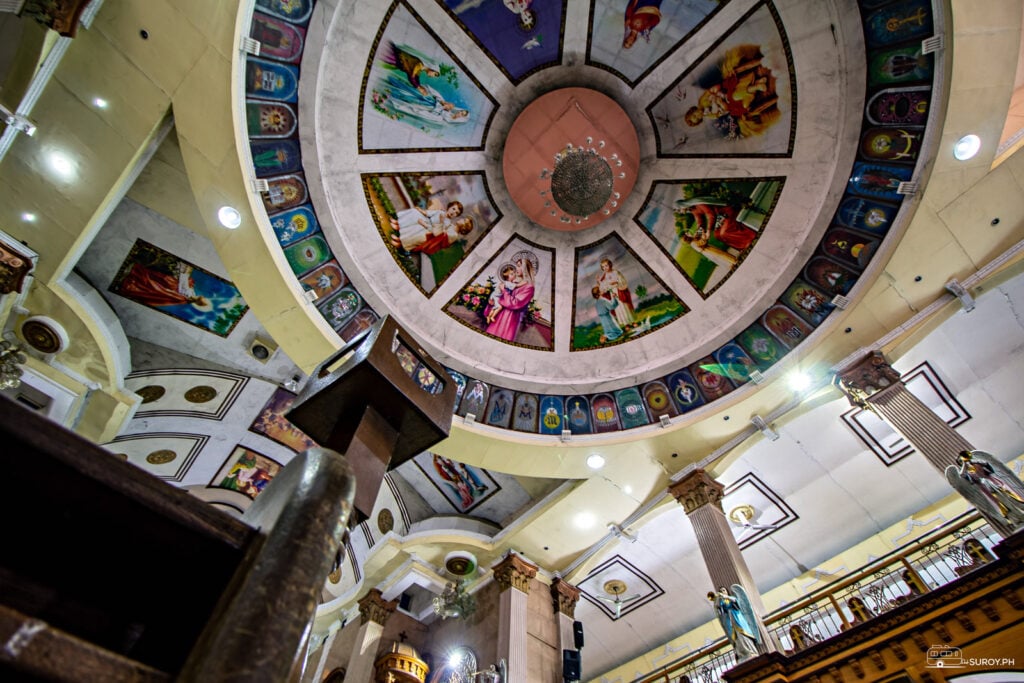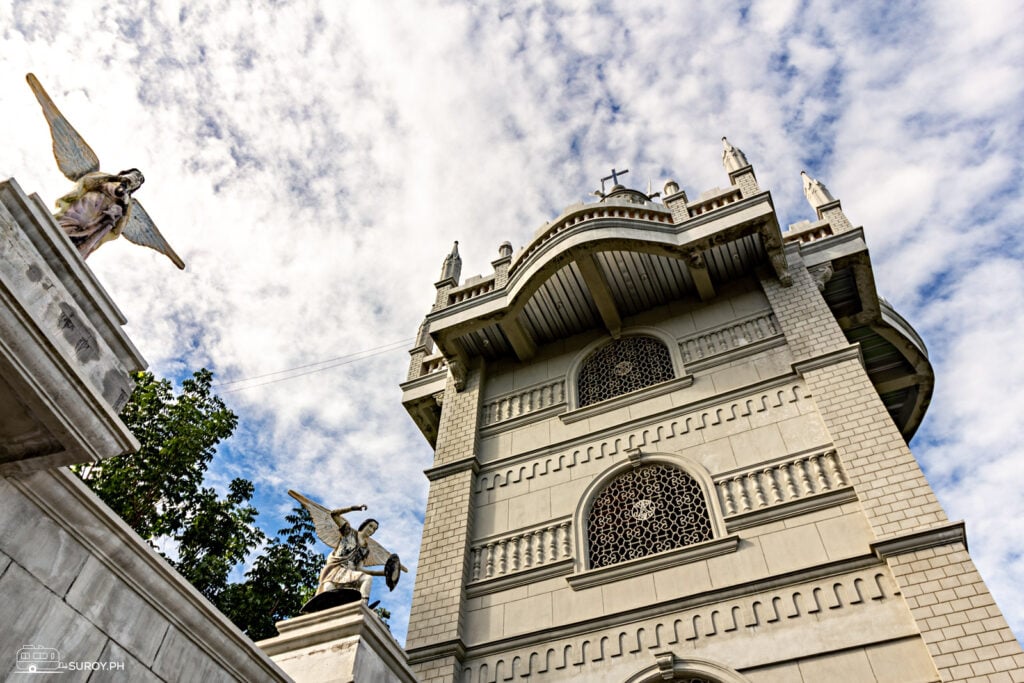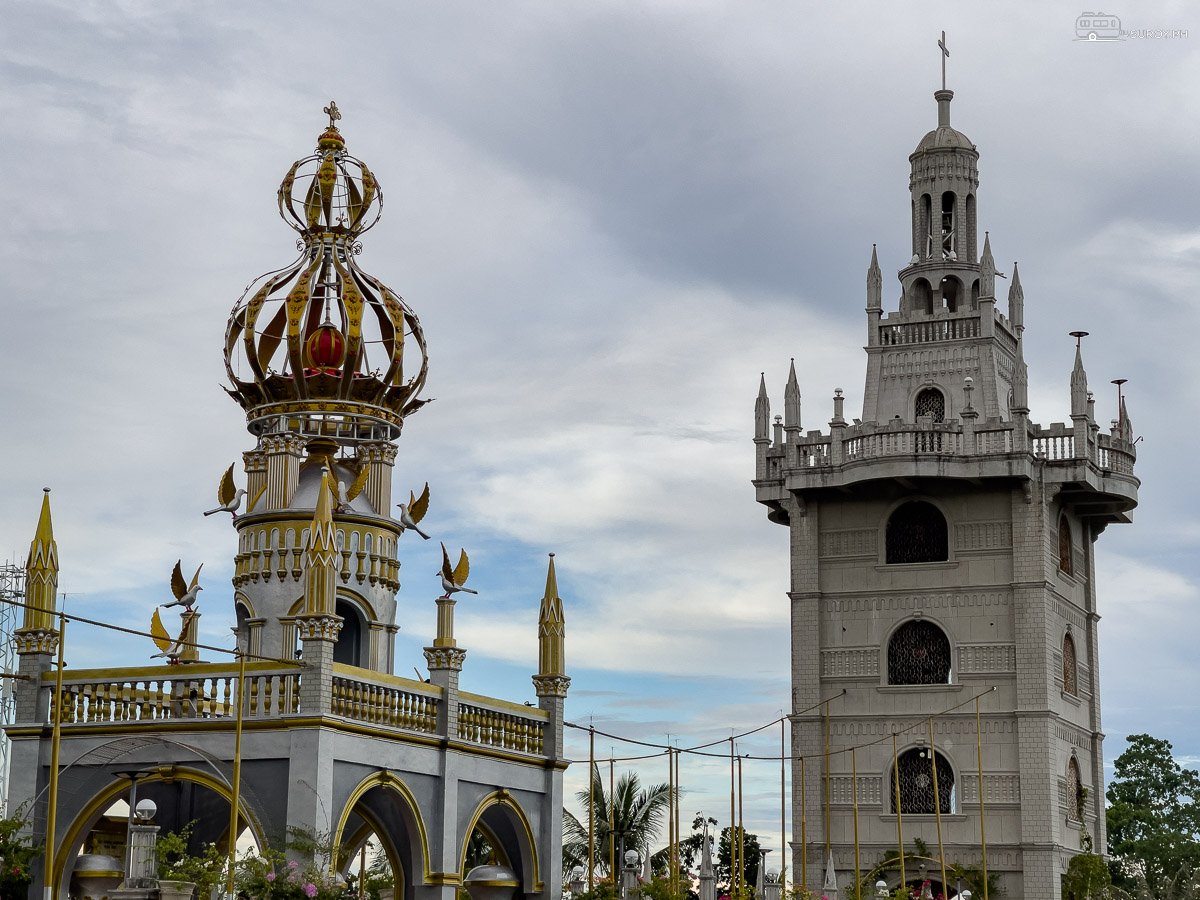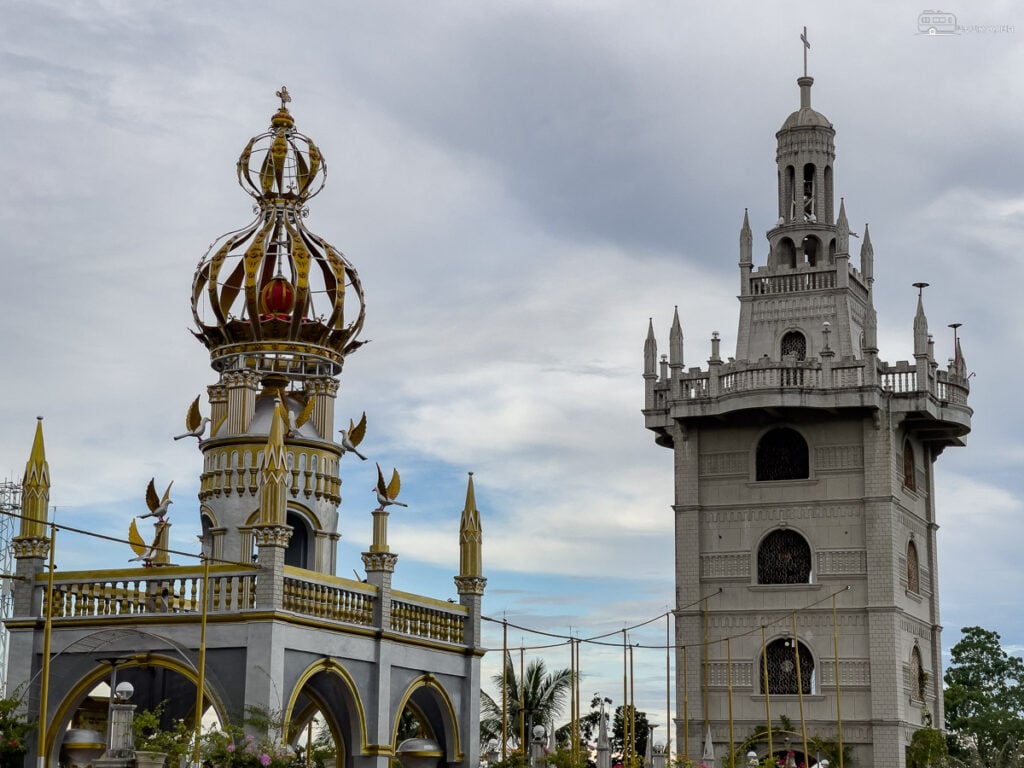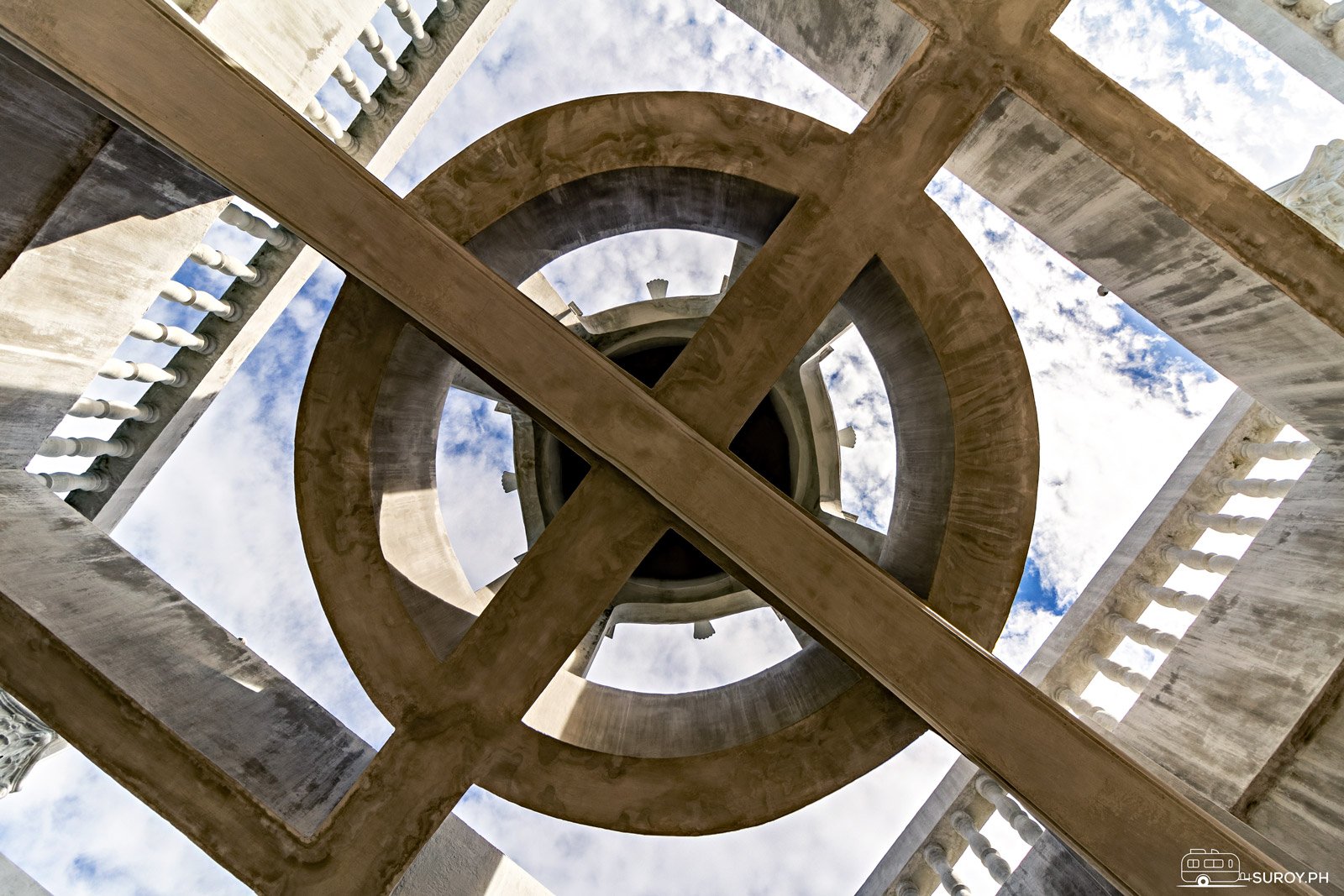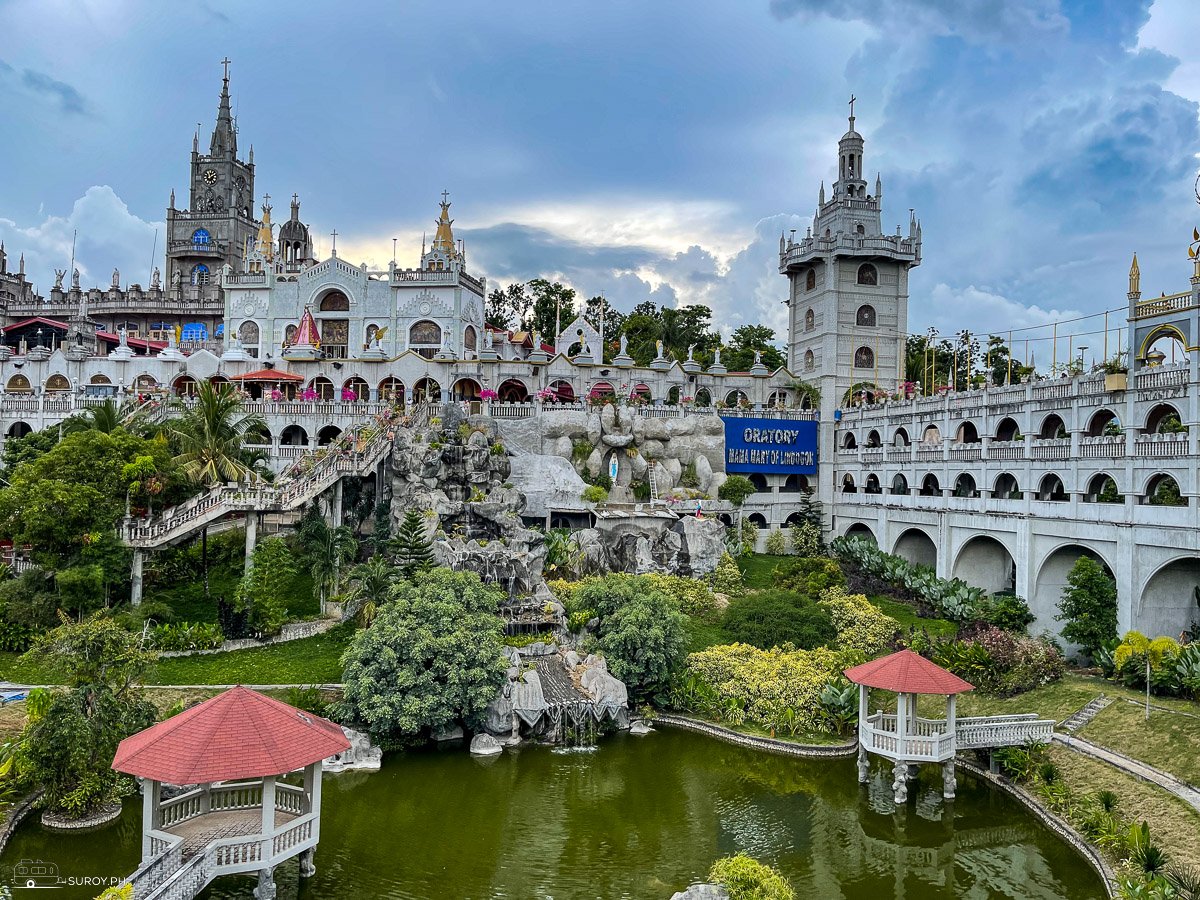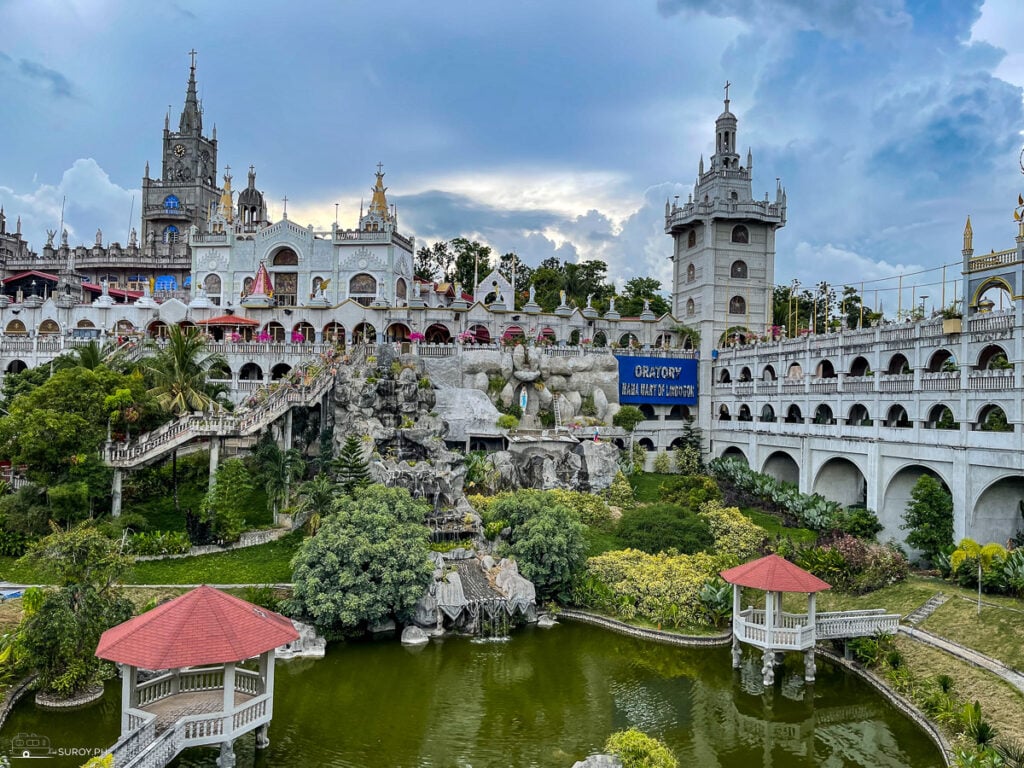 Every year, thousands of devotees line up to meet and kiss the Virgin Mary, and the lines can be long, especially during Holy Week.
Birhen sa Simala holds a Eucharistic mass celebration every day at 12:00 noon. The mass starts at 10:30 AM on Saturdays and every 13th of the month.
Follow us on Facebook and Instagram for more Suroy stories.
Visitor Information:
Entrance Fee:
There is no entrance fee.
Parking Fee:
PHP 50
Opening Hours:
8:00 AM – 8:00 PM
Simala Mass Schedule for 2023:
Mondays to Fridays: 12 Noon.
Saturdays: 10:30 AM
Sundays: 12 noon and 3:30 PM
13th of the Month: 10:30 AM and 3:30 PM
How to Get There:
By Bus: From the South Bus Terminal in Cebu City, ride a bus to Oslob or Liloan/Santander. The fare is PHP 85. Tell the conductor you will get off at Simala Church crossing. In Simala near 7Eleven, ride a motorcycle or habal-habal to take you to Simala Church. Fare is around PHP20.
By Car: The drive to Simala is a beautiful trip around some of the beautiful coastal highways in the province. You can navigate with Waze or Google / Apple Maps and pin "Simala Church" as your destination. There is a spacious parking space with a fee of PHP20-PHP50 per vehicle.
Additional Note:
Simala Shrine is an active place of worship. Please be mindful whenever you plan to visit, especially if you are coming from the nearby beaches or waterfalls. A dress code is strictly required, or you will be refused entry. Please make sure that you are dressed formally. Wearing shorts, sleeveless dresses, tubes, and mini skirts are not allowed. Men must wear pants and decent shirts.
Eating and smoking are prohibited on the holy ground. Excessive noise is discouraged to respect the people who come to pray and meditate.
Candles are available in the monastery for PHP 35 each, which goes to the funding and improvement of Simala Church. You can use these to offer and pray to the Blessed Virgin Mary.
The candles have different colors to represent different wishes:
Gold: Healing (Good health, Recovery, Spiritual, Family Tree)
Blue: Perseverance (Employment, Career, Promotions)
Green: Prosperity and Success (Exams, Study, Financial, Business)
Red: Love (Friendship, Engagement, Family)
Violet: Achievement (Plans in life, Journey, Voyage, Struggles, and Endeavors)
White: Purity (Enlightenment, Guidance, Right Path)
Yellow: Peace (Courage, Strength, Hope)
Pink: Thanksgiving and Happiness (Spiritual, Physical)
Orange: Reconciliation (Sweetheart, Wife, Husband, Enemy)
Brown: Souls (Forgiveness, Pardon)
Gray: Deliverance (Bad ways, Bad spirits)
Cream: Conversion of Faith (Children, Household, Couples)
Black: Souls (Forgiveness, Pardon)
Location Information:
Simala Church is located in Sibonga, South of Cebu and is around two and a half hours away from Cebu City.