Inambakan Falls in Ginatilan is one of the most breathtaking falls in Cebu Province. It comprises five layers of waterfalls flowing majestically to turquoise-blue cascades in the middle of a tropical jungle. The main waterfall plunges 100 feet into a vast pool of unimaginable beauty.
Inambakan comes from the Bisaya word "Ambak," meaning to jump. And sure enough, there are plenty of cliff jumping opportunities in the falls, making it ideal for thrill-seekers. It is Ginatilian's most visited natural attraction. The forest envelopes the entire falls, adding to the serene feeling of this magical oasis.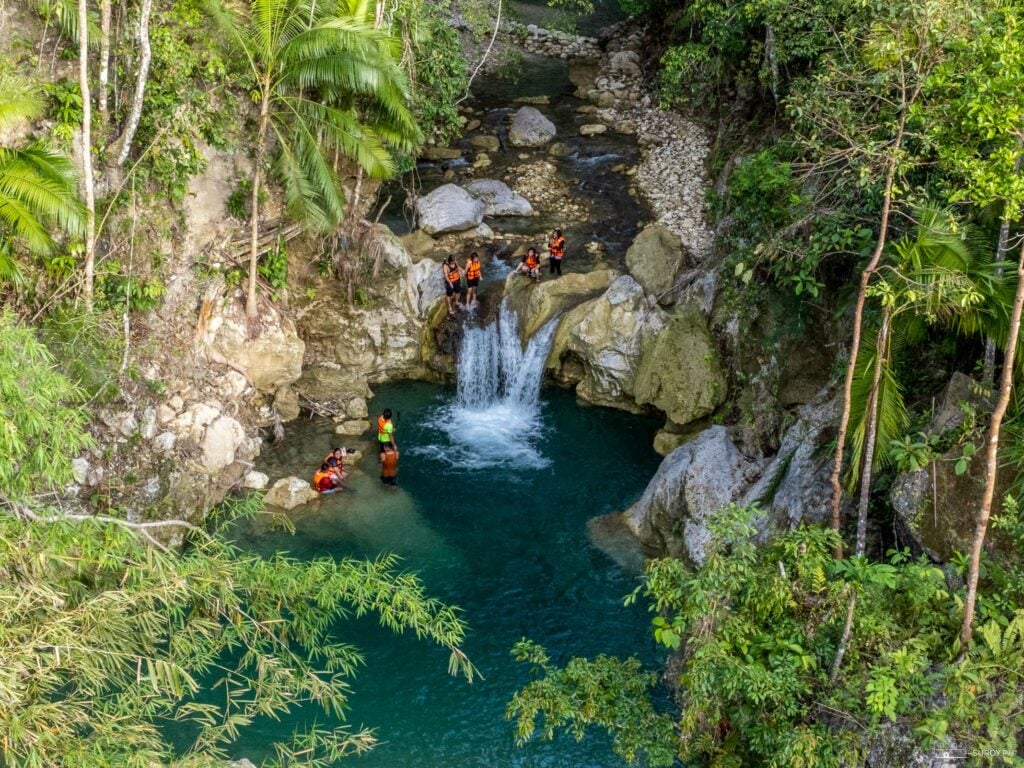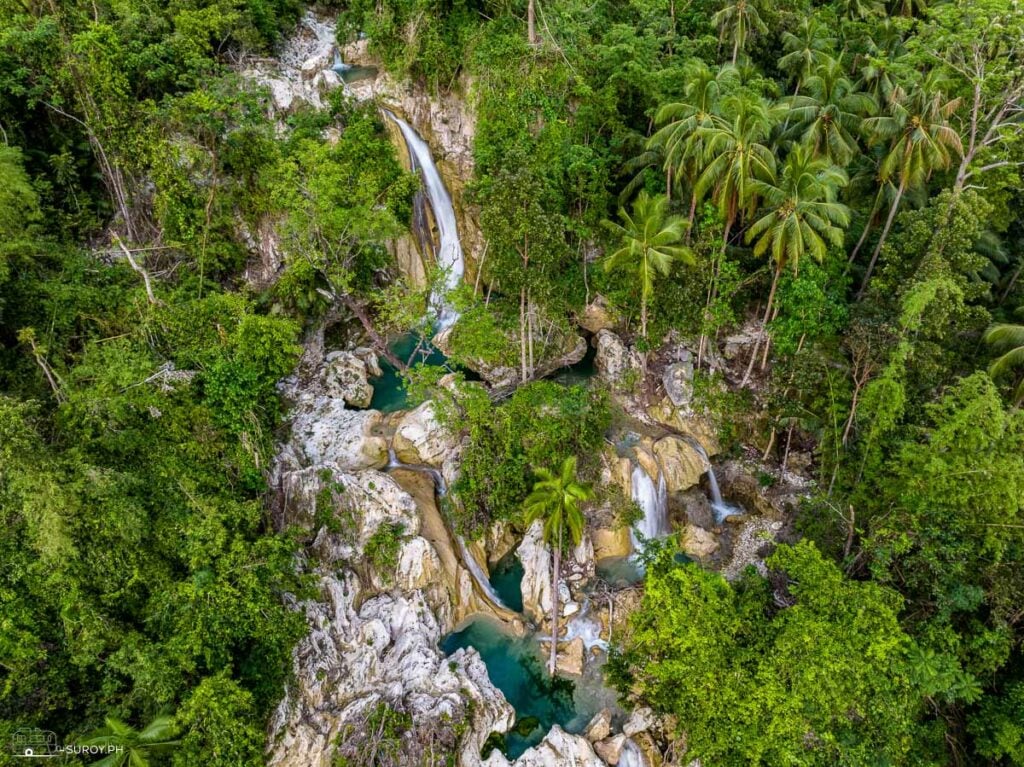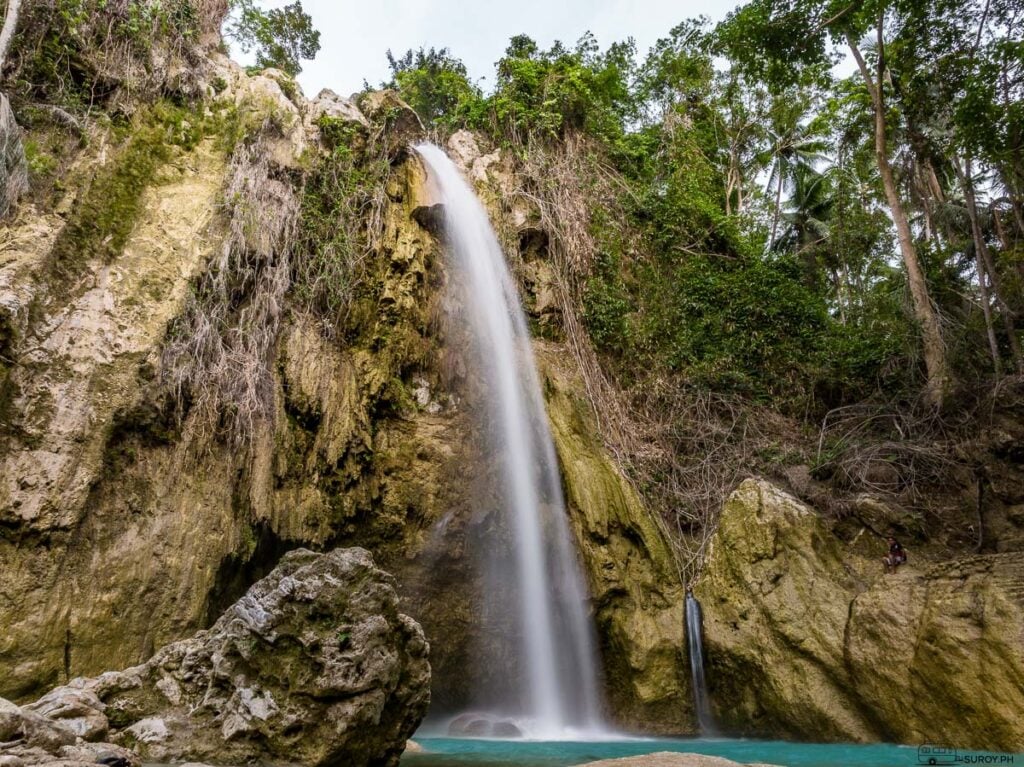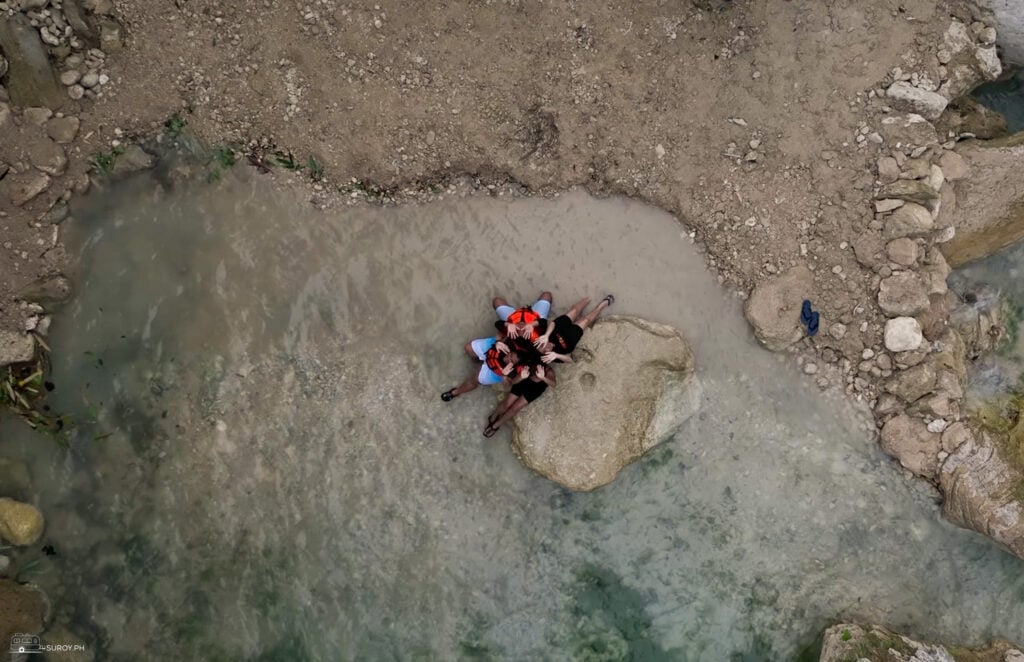 The trail begins down to the main waterfall along the stairs. You will reach the main waterfall of Inambakan within 15 minutes which involves going down some steep stairs. The first level is the tallest and most powerful waterfall. The journey continues upwards towards some steep rocky paths.
The entire journey takes five hours to complete, including many stops to take photos and cliff jumping. It can be a little tiresome; however, you won't be complaining when you see this wonderful gift of nature in its entirety.
Inambakan Falls is a true paradise for travelers seeking an epic adventure. Your adventure here will indeed be an unforgettable experience.
Follow us on Facebook and Instagram for more Suroy stories.
General Information About Inambakan Falls
There are plenty of other waterfalls in the area that you can combine into one trip.
Opening Hours
6:00 AM to 5:00 PM daily.
Entrance Fee
PHP 50 per person. A tour guide is not mandatory but is highly suggested, most especially for those who will be cliff jumping.
Cottages (from PHP 300) are available at the first level.
A shower and changing area are available for free at the main entrance.
How to Get to Inambakan Falls
By Bus: Take a bus bound for Bato via Barili from Cebu South Bus Terminal (beside E-Mall). Ask the conductor to drop you off at Ginatilan Town Proper. Hire a habal-habal (motorcycle) to take you to Inambakan Falls.
By Car: Navigate using Waze or Google / Apple Maps and key in Inambakan Falls as your destination. There are plenty of parking spaces available.
Location Information
Inambakan Falls is located in Barangay Calabawan, 140km south of Cebu City. Follow the sign that points to the falls once you reach the town of Ginatilan. The road going there is steep but is very scenic.