Tumalog Falls in Oslob is one of the beautiful falls in the south that is only a few hours away from Cebu City. It has multiple streams of water falling 90 meters in height, hitting boulders of rocks into a pool of clear turquoise water. The sense of depth and beauty of the falls makes it feel magical.
The turquoise pool water found in the waterfalls is similar to the one in Kawasan Falls, albeit the size of Tumalog Falls is bigger. First discovered in 2012, it is now easily accessible with nicely paved roads. Once you've reached the entrance, you must walk a steep road down the waterfalls.
The road down to the waterfalls takes around 10 minutes. Visitors may take a habal-habal (motorcycle) going down the falls for those who find it challenging to walk steep roads for PHP 50.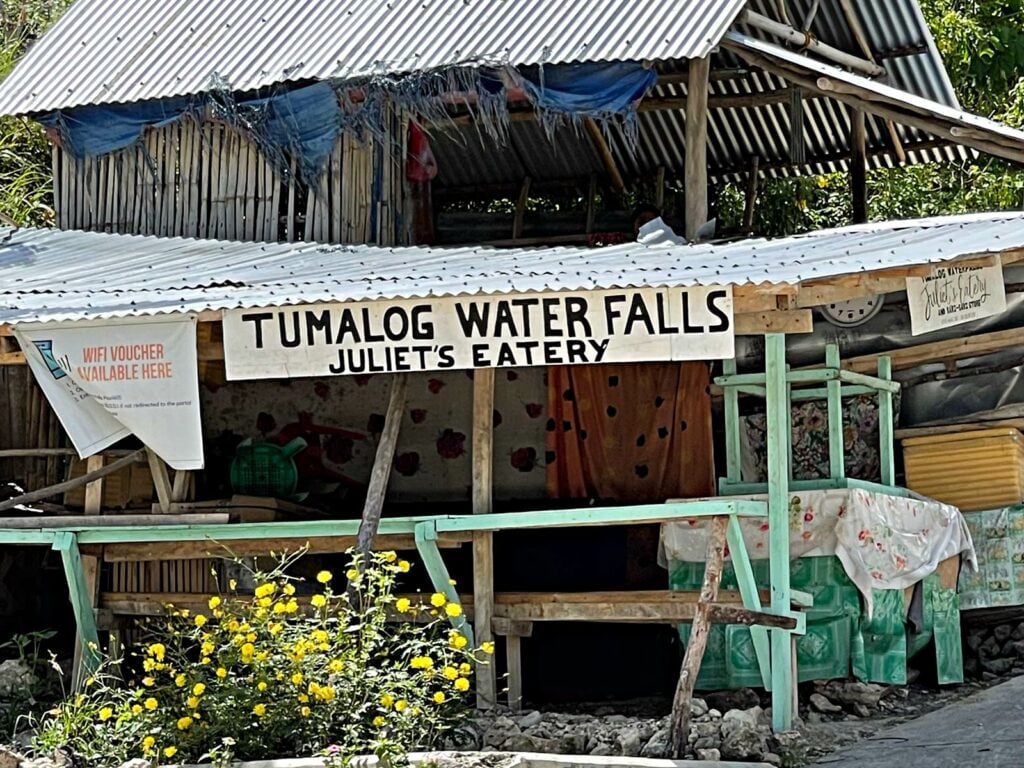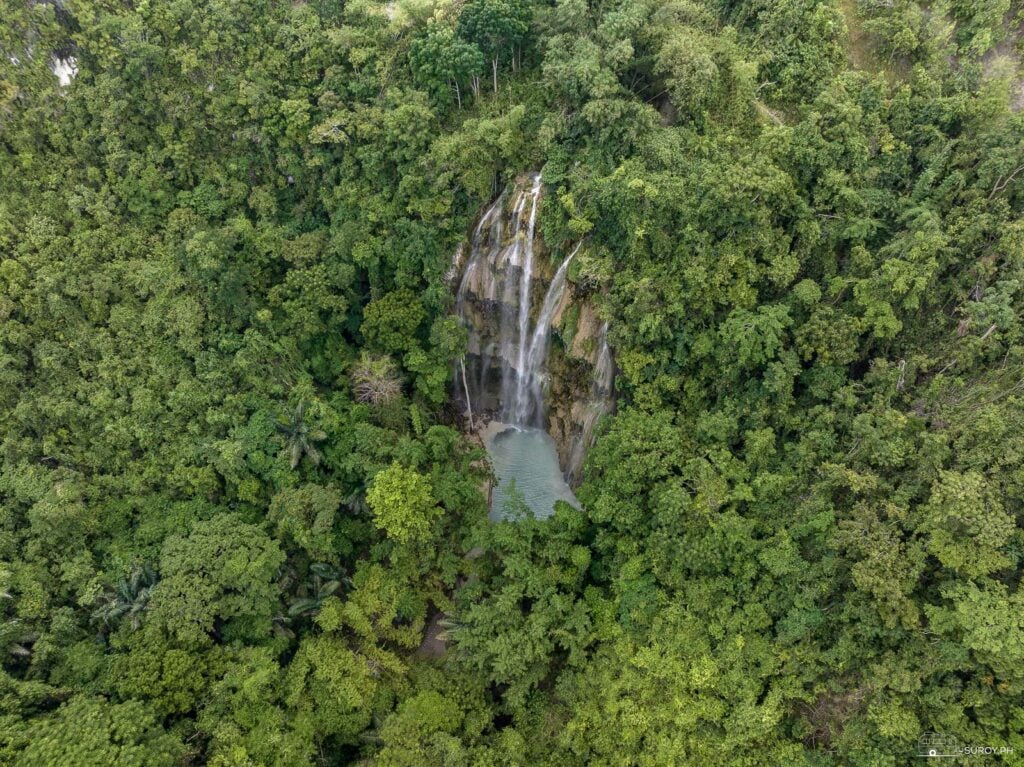 Tumalog Falls is only a few minutes away from the whale-watching site in Oslob. It is also a few minutes from the famous beach of Sumilon Island and the historical Cuartel Ruins. The best time to visit is during the rainy season, when the sheer force of the waterfalls will leave you amazed at how beautiful nature can be.
Follow us on Facebook and Instagram for more suroy stories.
General Information:
Entrance Fee: PHP 50 per person.
Opening Hours: 6:00 am – 5:00 pm
How to Get to Tumalog Falls:
By Bus: From Cebu South Bus Terminal, take the bus to Oslob, Bato, or Santander (Fare: PHP 150). Tell the conductor to drop you off at the highway leading to Tumalog waterfalls. You can take a habal-habal (motorcycle) to Tumalog Falls (PHP 50 / person).
You may also rent a bike/scooter (PHP 300 / day) in Oslob if you plan to have several trips.
By Car: Navigate using Waze or Google / Apple Maps and key in Tumalog Falls as the destination. There are plenty of parking spaces available.
Location Information:
Tumalog Falls is in Barangay Luka, Oslob, South of Cebu City. It is 130 km from the city center, and travel takes around 4 hours.