There is an abundance of beautiful lakes to visit in Toledo. One of these is the picturesque Biga Pit which is not a natural lake but equally beautiful as well. This man-made local attraction is an open mining pit owned by Carmen Copper Corporation (Parent: Atlas Consolidated Mining and Development Corporation).
The artificial lake covers 1,676 hectares and is a vast tailings storage deposit facility of metallic mines that started operation last 1995. The turquoise hue water of the lake is due to the residue waste from mining.
World War II bombs discovered on Kawit island last 2012 were detonated inside Biga Pit as it is the safest place to do it in Cebu Province.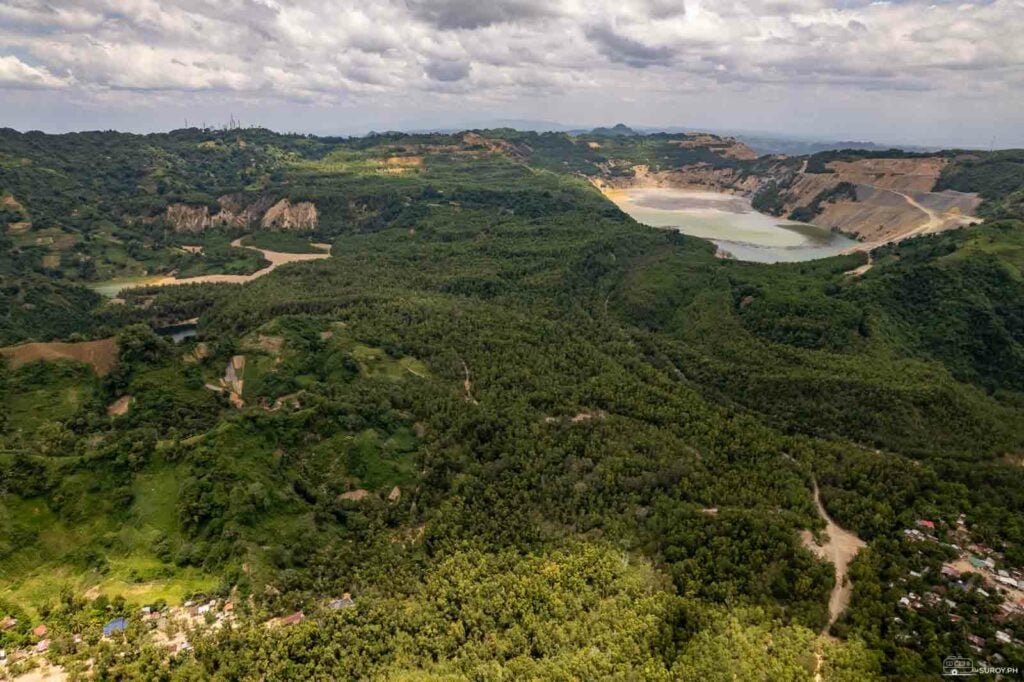 The water in the lake looks heavenly due to its aqua blue color. The water has a pH level of 7.5, which is unsafe for swimming, so don't be fooled by its color. You can make it just a part of your Toledo City tour as there aren't many things to do once you're in the lake.
Biga Pit is not open for recreational public viewing, unlike Lake Bensis, which is just a few kilometers away. You may obtain special permission from the authorities of the mining corporation in advance before visiting.
How to Get There:
By Public Transportation: Take a ride to Tabunok Market in Talisay City. Take a habal-habal (Fare around PHP 200 roundtrip) to take you to Biga Pit. You may also visit the pit via Toledo Fish Market in Toledo City and take a habal-habal from there.
By Car: Navigate using Waze or Google / Apple Maps and key in Biga Pit as your destination.
Location Information:
Biga Pit is a scenic ride along the Toledo Manipis Road from Tabunok Market. It is around one hour drive away from Cebu City. You will pass by some of the area's great cafes that have recently been opening for the last few years.