The faithful have another reason to visit the tranquil place of Toledo with the construction of the Divine Mercy Hill in Barangay Ada Awihao. The holy shrine is very different from other shrines in the Philippines as this is one of the most tranquil and serene, surrounded by the beautiful nature scape of Toledo.
Toledo in Cebu is home to some of the most natural and peaceful beauty in the whole of Cebu Province. Lake Bensis is an excellent example of the majestic beauty that the city has to offer.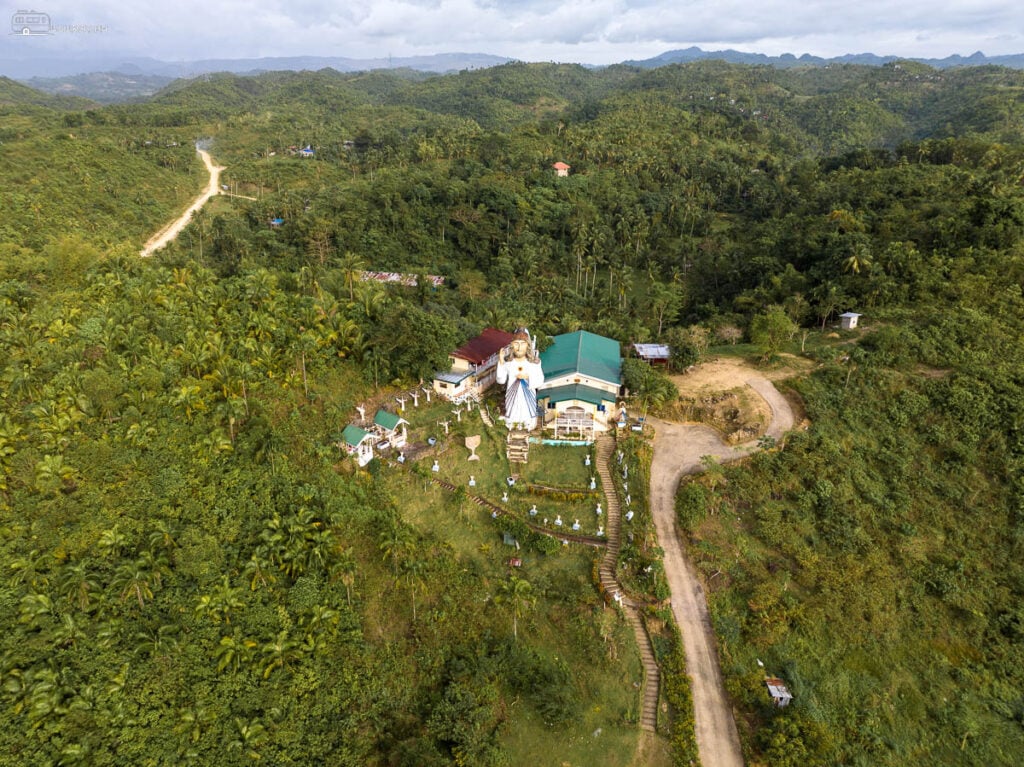 According to the Catholic faith, divine Mercy teaching is at the heart of the Gospel. It teaches that God is love and that his mercy is everything the world has. Going to the top of the shrine involves going up a few hundred steps, where you will be greeted with statues of angels and the station of the cross.
The other famous Divine Mercy Shrine in the Philippines are located in Bulacan and in Cagayan De Oro.
The 3'o Clock Prayer
Divine Mercy is a form of God's compassion and originated in the apparitions of Jesus Christ, first seen by St. Faustina Kowalska. She was an uneducated Polish nun who wrote a diary of the revelations on God's mercy. Faithful believers recite the 3'o clock prayer, the Hour of Mercy.
You died Jesus but the source of life flowed out for the souls and the ocean of mercy opened up for the whole world.

O fountain of life immeasurable divine mercy cover the whole world and empty yourself out upon us.

O blood and water which flowed out from the heart of Jesus as a fountain of mercy for us I trust in You.

Holy God, Holy Mighty One Holy Immortal One, have mercy on us and whole world. Amen.The 3'o clock prayer.

The 3'o clock prayer
Location Information:
The Divine Mercy Shrine is located in Barangay Ada Awihao in Toledo City. It is located near the stunning Maze Garden and a few minutes' ride from the port of Toledo.