No list of the best beaches in Cebu could be complete without mentioning Moalboal. It is located south of Cebu and is the face of paradise whether you're on the beach or underwater. Moalboal has it all, from the beautiful soft sand, palm trees, beautiful underwater corals, and a wide variety of marine life.
This famous beach of Cebu is a magnet for tourists due to the various activities you can do. The white sand beaches are a haven for ocean babies. And it doesn't stop there as the place offers you a chance to swim with the sardines and turtles. There are also plenty of accommodations and restaurants catering to your budget.
Basdaku Beach
Basdaku Beach, or White Beach, has a vast shoreline with crystal-clear waters and fine white sands. The name Basdaku comes from 2 Cebuano words – Bas (sand) and daku (big). The combination of these 2 Cebuano words means Big Sand.
Basdaku is a public beach like the ones in Tingko (Alcoy), Maravilla (Tabuelan), Hermit's Cove (Aloguinsan), and Lambug (Badian).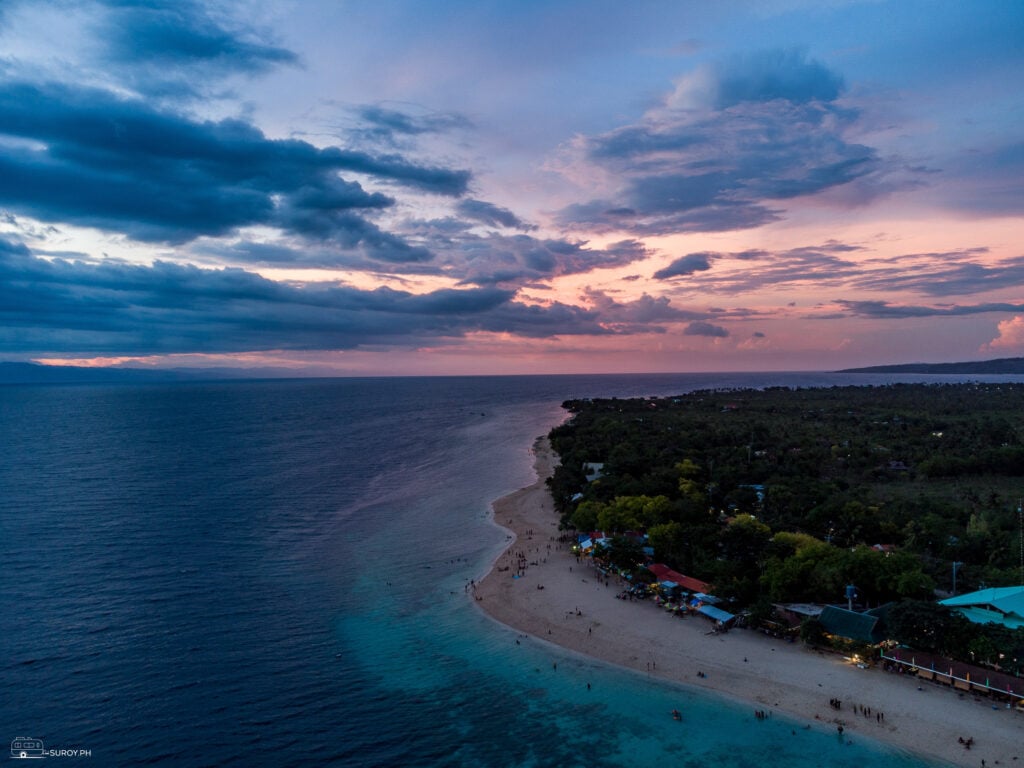 The entrance fee is only PHP 20 per person, and you can rent a tent to stay on this mesmerizing beach. Tent rentals go from PHP 500. A range of facilities and establishments cater to travelers along the beachfront.
Basdiot Panagsama Beach
Basdiot comes from the Cebuano words – Bas (sand) and diot (small). The area of Panagsama is small, so you do not need to worry about getting around. There are plenty of restaurants and establishments where travelers can chill while looking at the sunset by the beach. Panagsama is an underwater paradise with plenty of beautiful coral reefs.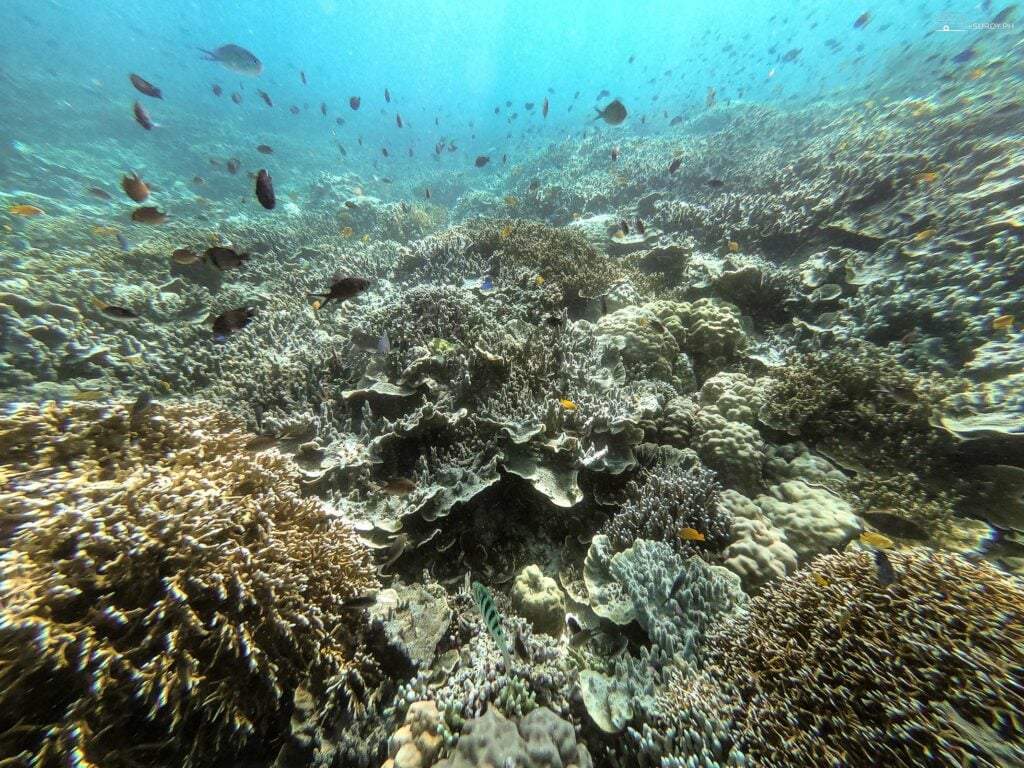 Pescador Island, which is 3km away from the shore, offers amazing spots for expert and recreational divers, including the sea turtle and the famous sardine run. The number of turtles on regular days is often seen very close to the shoreline.
We have listed a #SaveOurTurtle NFT available for sale in Opensea.
Update: Moalboal plays host for Summer Madness 2023 at HK Resort, Basdaku Beach, this April 29, 2023. Last year's event was held at Maravilla Beach Resort in Tabuelan.
How To Get There:
By Bus: Take a bus bound for Moalboal via Barili or Badian. Ask the conductor to drop you off at Gaisano Grand Mall Moalboal or Moalboal town proper. You can hire a habal-habal (tricycle) to take you to various destinations in Moalboal.
By Car: Navigate using Waze or Google / Apple Maps and key in either Basdiot or Basdaku as your destination. They are 7km away from each other. There are parking spaces available.
Location Information:
Moalboal is located around 90km south of Cebu. The beach areas of Basdaku and Basdiot are 7km away from each other. Visitors looking for a great swim and beautiful sands can head over to the White beaches of Basdaku, while those looking to go underneath the ocean can head over to Basdiot or Pescador Island.