Duol na! Hapit na! Suroy na ta sa CCLEX! Cebu-Cordova Link Expressway is soon open to the public. This iconic landmark bridge connects Cebu City via the South Road Properties to Mactan island via the municipality of Cordova. It is the third bridge passing along the Mactan Channel connecting the island of Cebu to Lapu-Lapu island.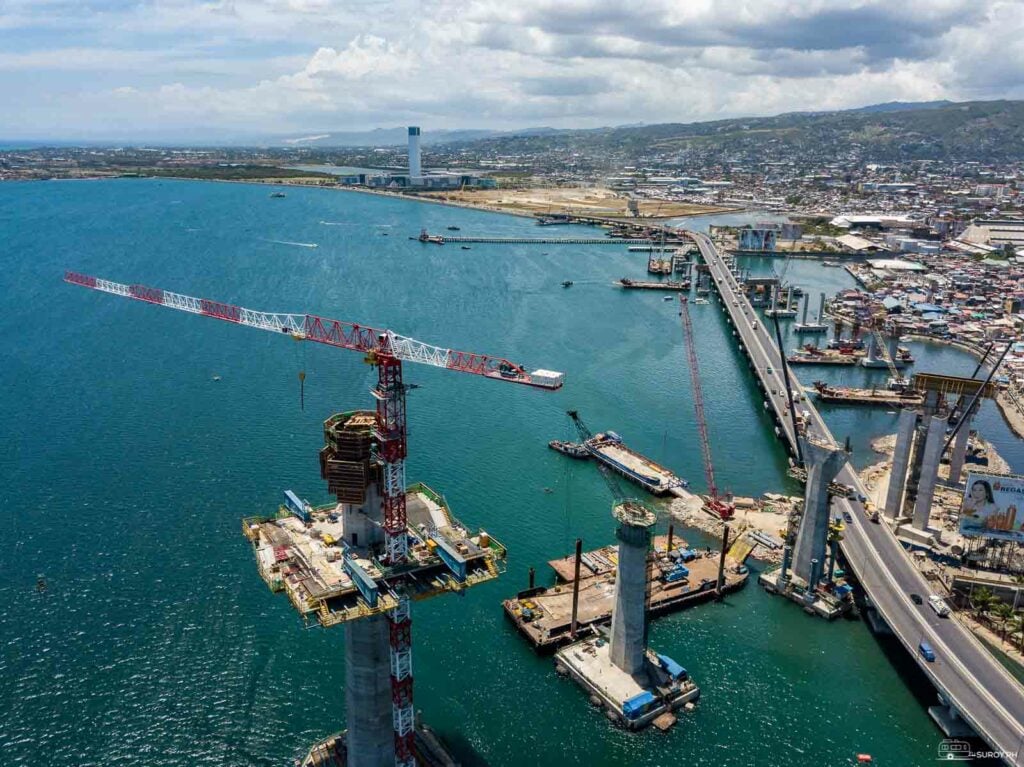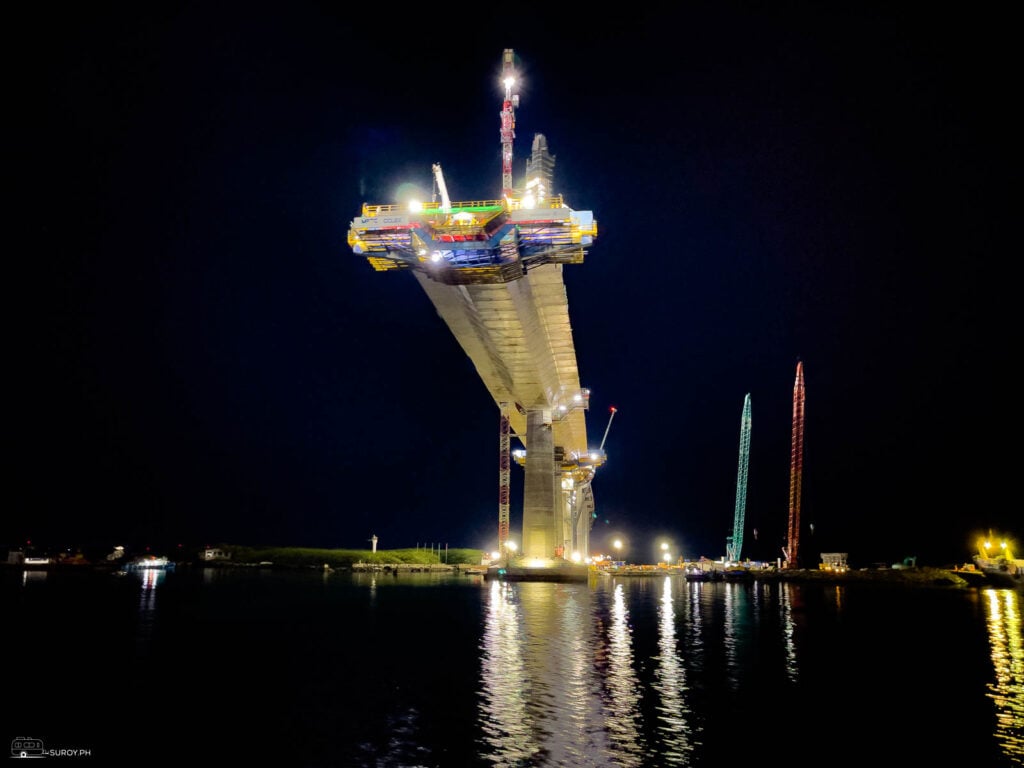 The toll bridge is designed with a 400-meter cable-stayed main span and 51-meter navigation clearance to let ships navigate. Cebu is home to the busiest port in the country, and the bridge has been made not to disrupt shipping routes via the Mactan channel.
Two single pylons will support it with 145 meters. The twin pylons are shaped like the regalia of the Holy Child Sto. Niño. This project will also include a viaduct approach causeway, bridges, on-and-off ramps, roadways, toll facilities, and secondary bridges.
Eight iconic crosses 40m high grace the central towers. They were blessed and lit up last April 15 to celebrate the 500th anniversary of Christianity in the country.
The CCLEX will start at Cebu South Coastal Road Tunnel and end at the Mactan Cebu road in Barangay Pilpog in Mactan Island.
It crosses the sensitive ecosystem of mangrove forests that play a crucial part in storm surge protection. The developer, CCLEC, has built a mangrove propagation and info center to promote ecotourism to ensure these are protected.
Fishing is an essential livelihood for the people of Cordova and Cebu. The CCLEX (Cebu Cordova Link Expressway Corporation) has designed clearances and channels into the framework to let boats have smooth access to the fishing grounds.
Over 40,000 vehicles are expected to use the new 8.5-km long road daily, cutting the travel time between Mactan and Cebu International Airport by forty minutes, and relieving congestion on the great inter-island crossing.
It will also support tourism growth by positioning Cordova as the main gateway for Island tourism in mainland Cebu, Bohol, and the Visayas.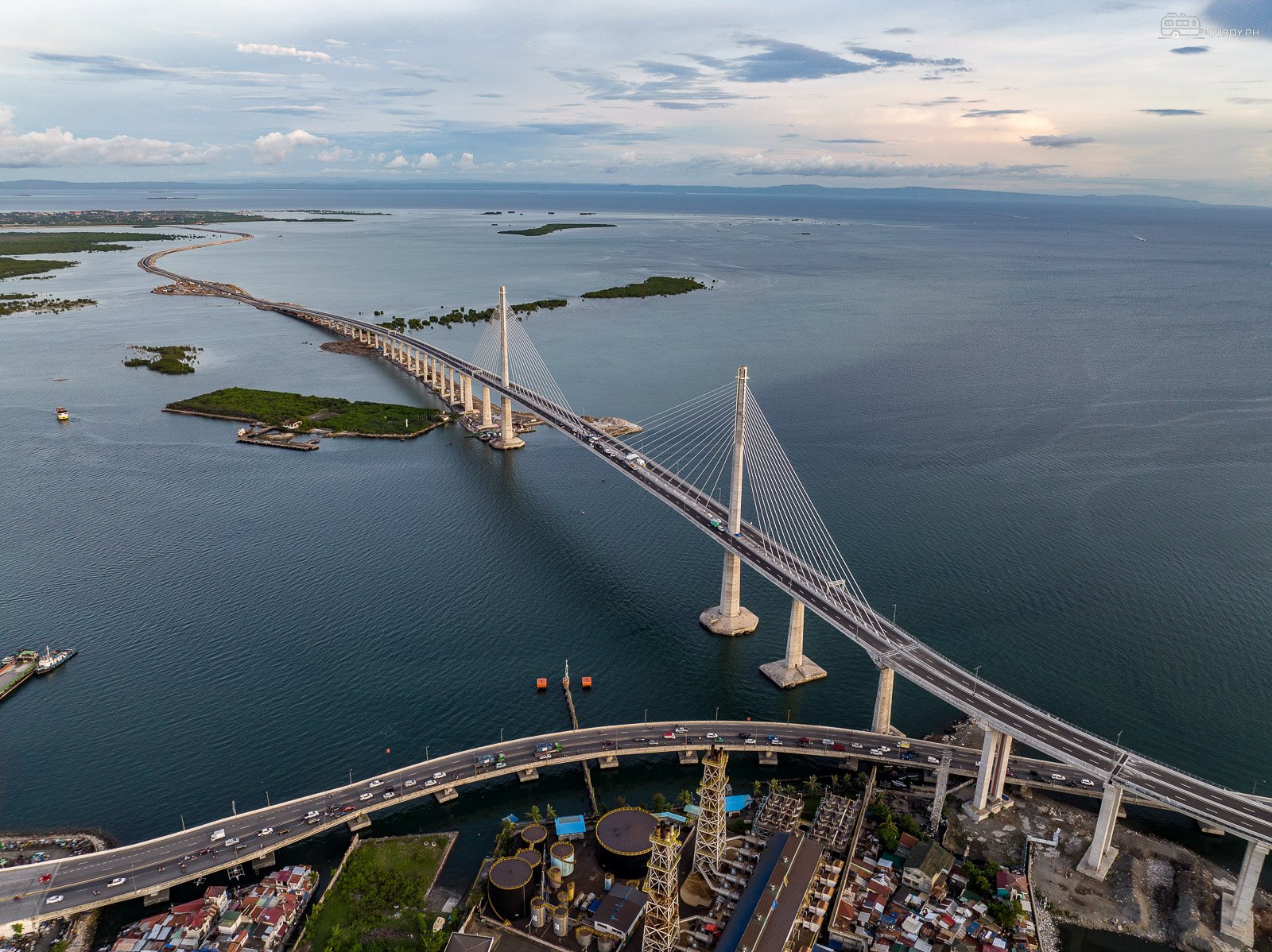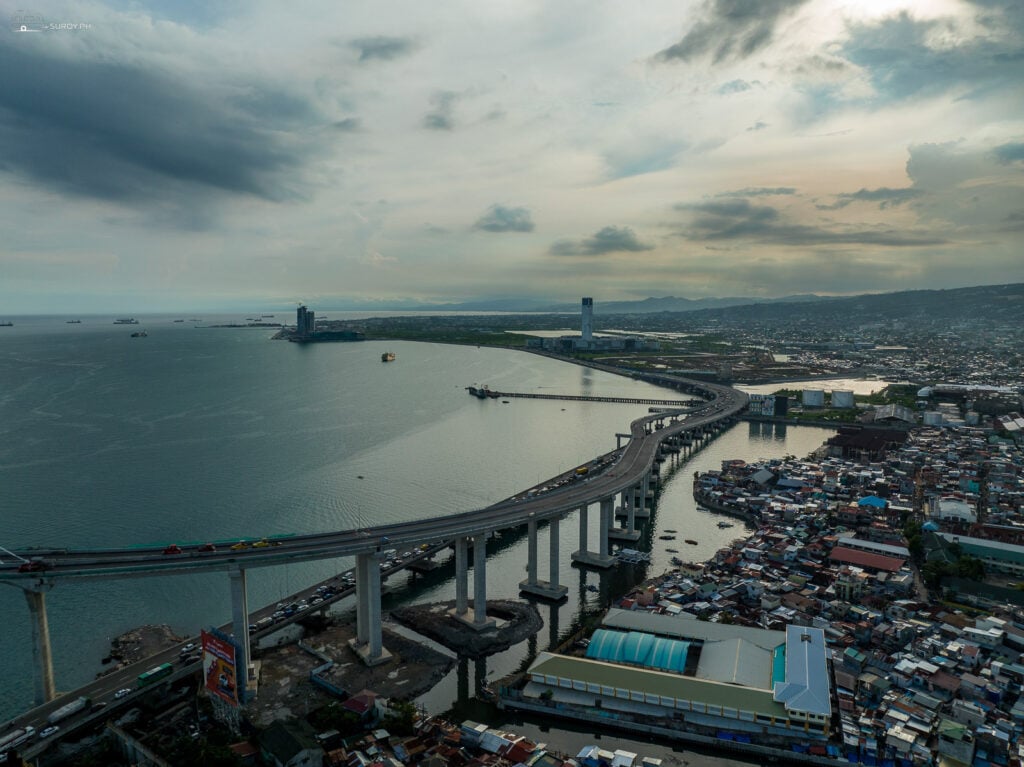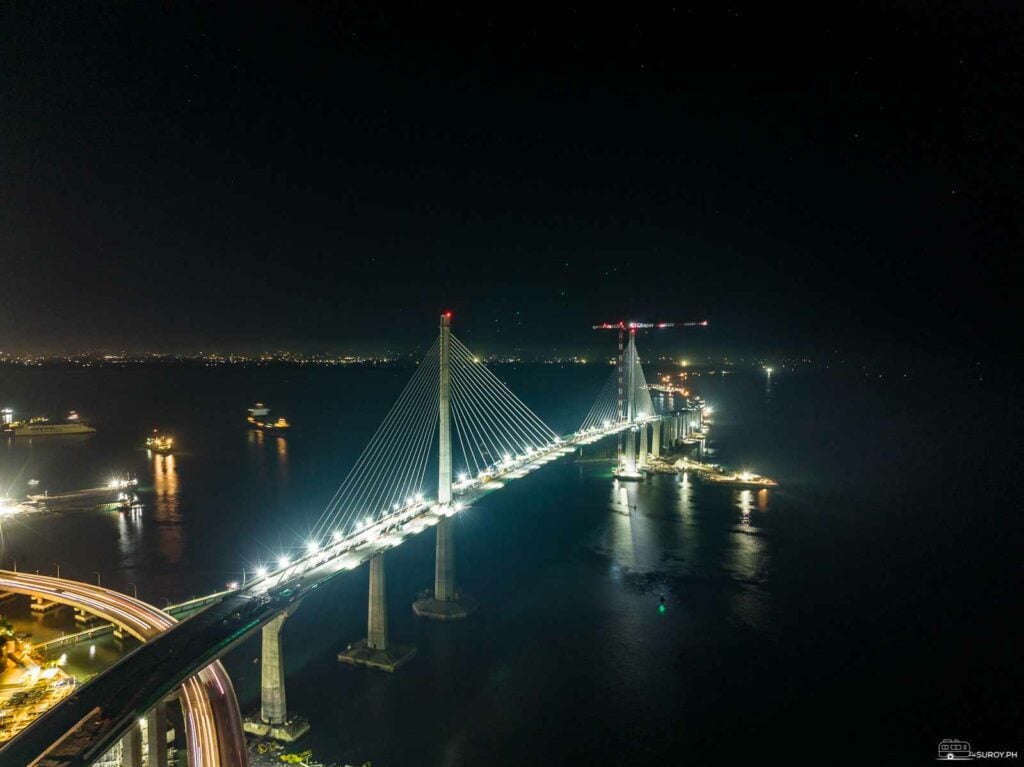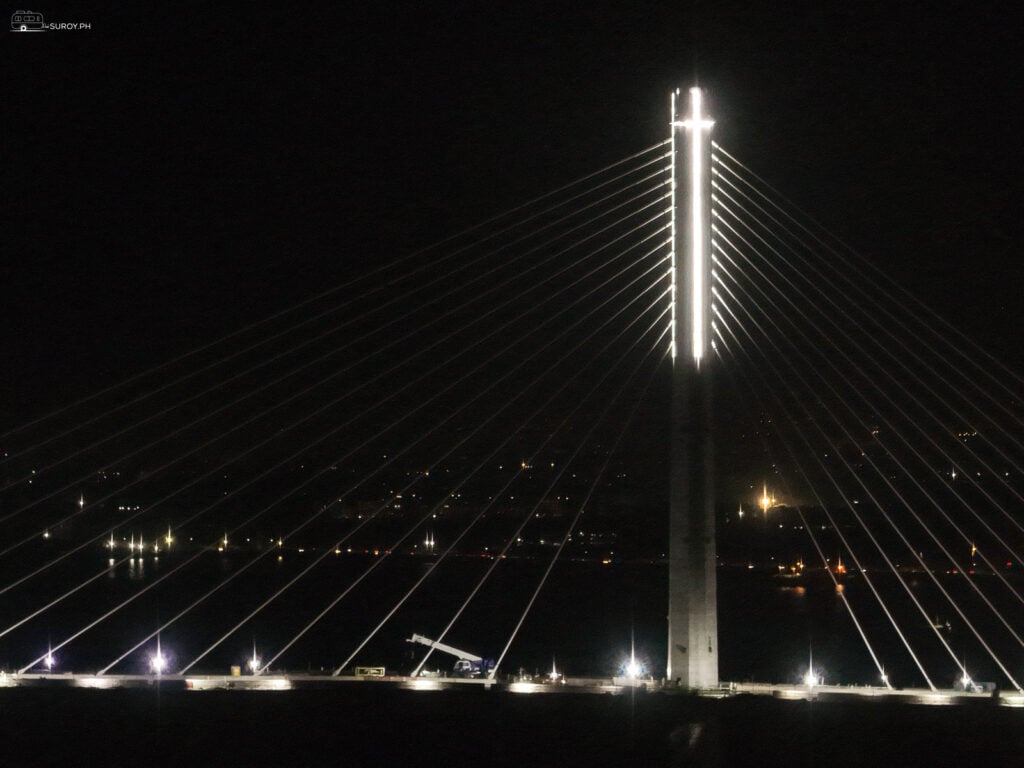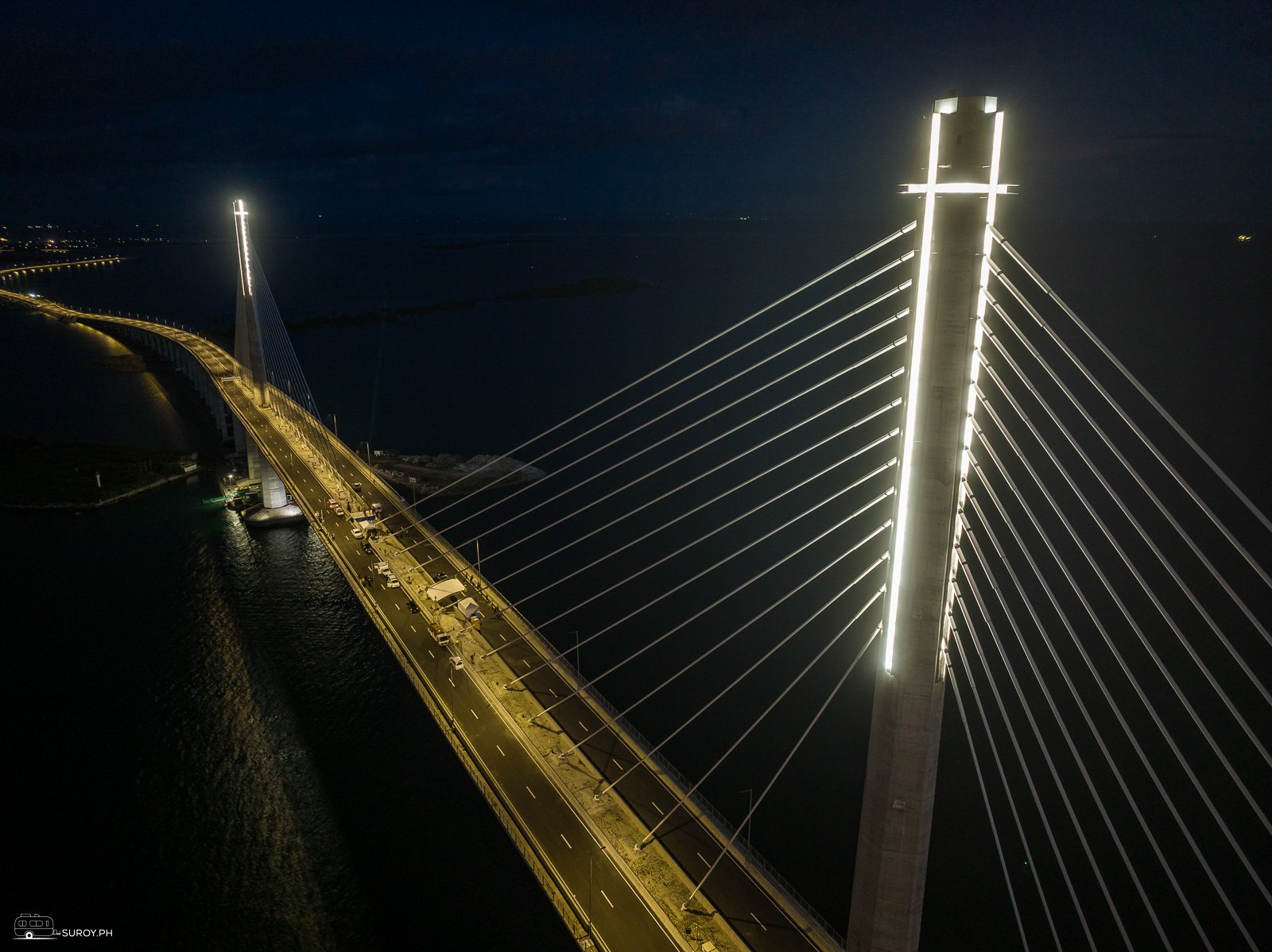 The main bridge is equipped with state-of-the-art equipment. Road Weather Information System provides weather warning for public safety and stay cable accelerometers monitors stay cable movements. There are also GPS geometric controls at the two towers and an expansion joint movement sensor.
The bridge will soon be the longest in the Philippines, overtaking San Juanico Bridge in Leyte.
Metro Pacific Tollway has been inviting motorists to have RFIDs installed in their vehicles in preparation for the bridge's opening. You may register online and book an appointment here.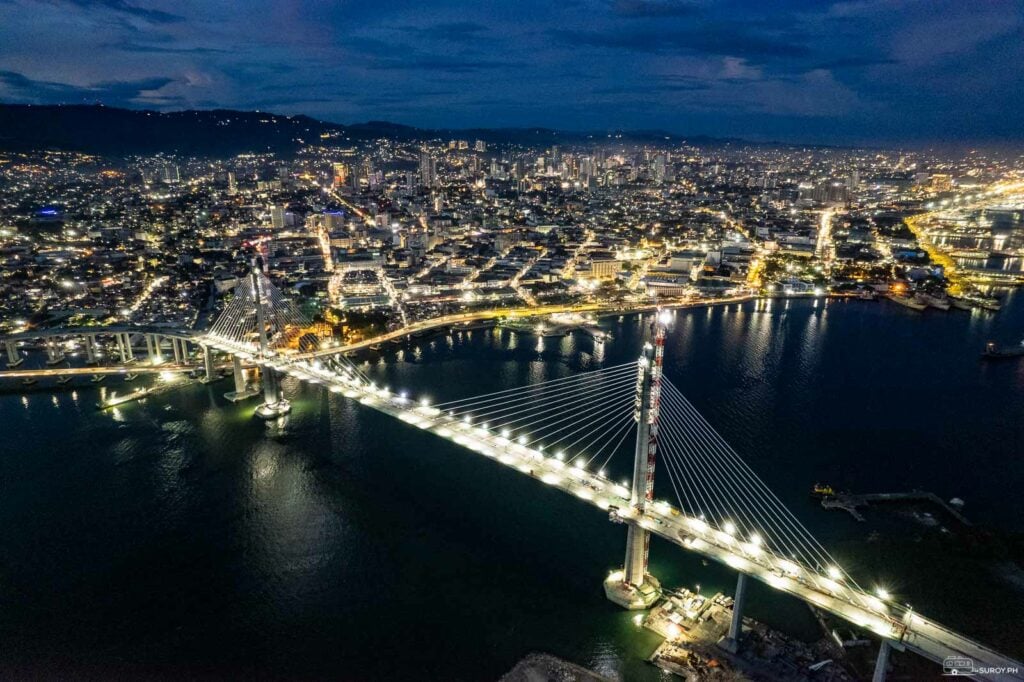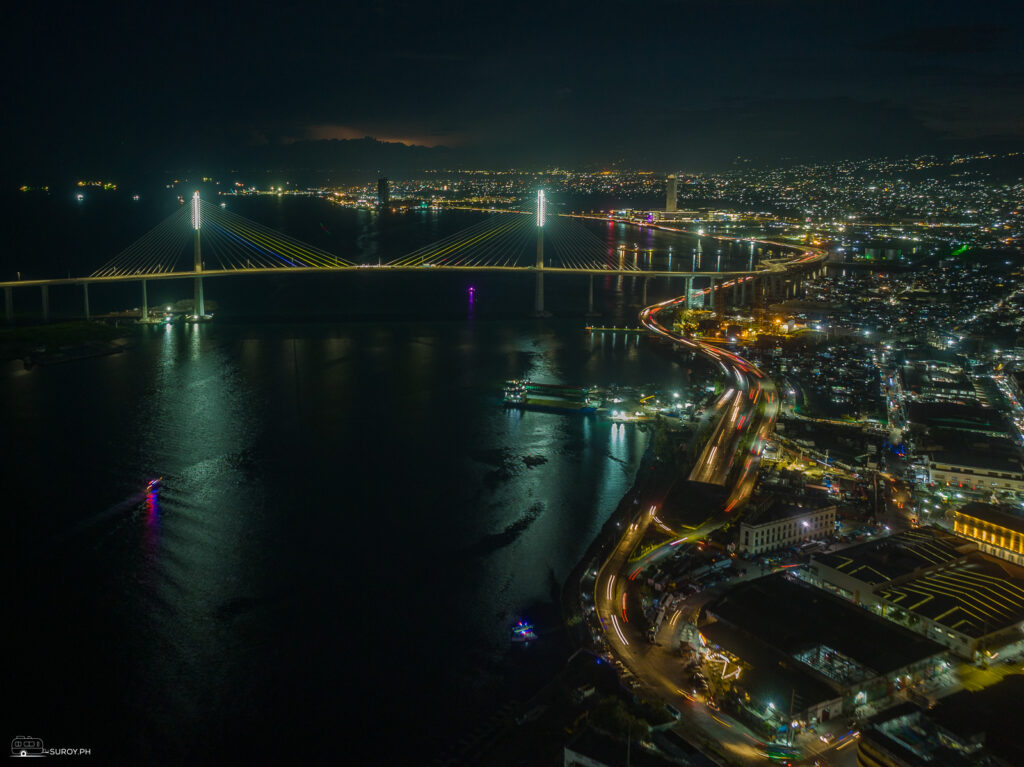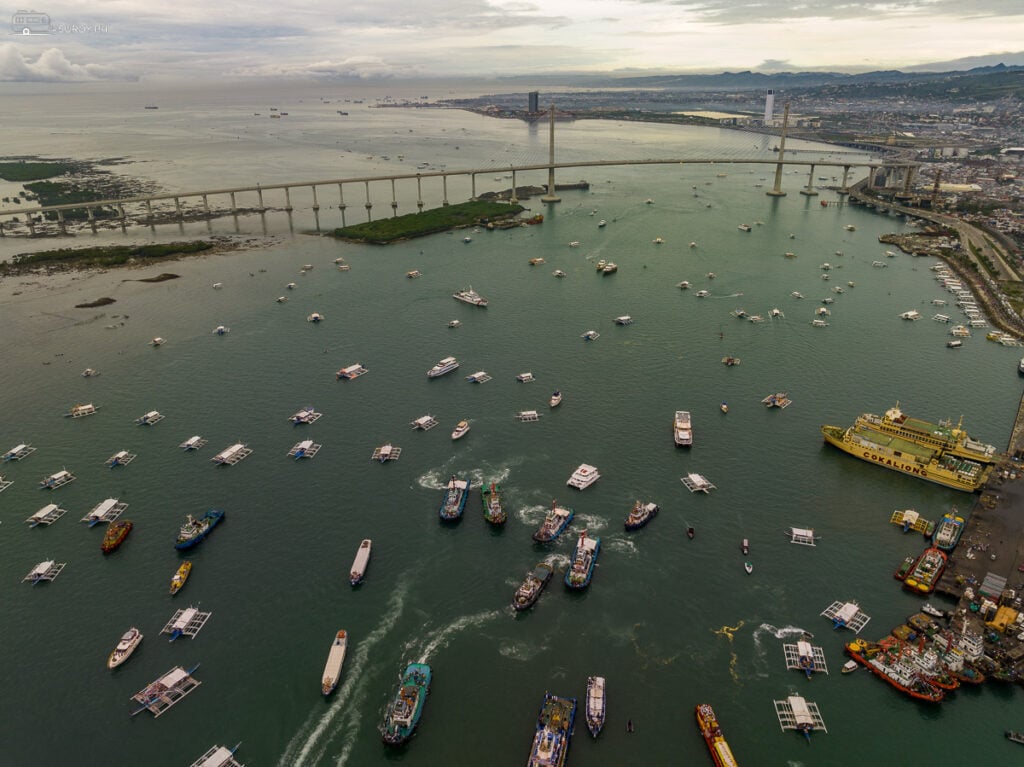 CCLEX is truly an engineering feat and a great new addition to the various iconic projects sprawling around the city. Visitors will appreciate its breathtaking design and beauty. There are just a few bridges in the Philippines that compare. It is a national icon and pride, especially for the province of Cebu.
Follow us on Facebook and Instagram for more suroy stories.
General Information:
Length: 8.5 kilometers
Height: 145 meters
Longest span: 145 meters
Clearance below: 51 meters
CCLEX Toll Fee: Updated rates approved by the Local Toll Regulatory Council (LTRC). Rates are VAT-inclusive:
Class 1 (Cars, jeepneys, pick-ups, vans, motorcycles): PHP 90.00
Class 1 vehicles with above 7ft in height (except when the top load is recreational equipment such as bikes, surfboards which must be securely fastened and not intended for commercial use): PHP 180.00
Class 2 (Light trucks, tourist or school, and public utility buses): PHP 180.00
Class 3 (Heavy and muti-axled trucks and trailers): PHP 270.00
Bicycles and pedestrians: Free
Update (6/14/2022): The use of RFID cashless payment will begin on July 1, 2022.
Metro Pacific Tollways Development owns the bridge. The main contractor is a joint venture between Spanish company Acciona Construccion S.A. and Filipino companies First Balfour and DM Consunji. Construction for the project cost PHP 30 billion.
CCLEX was inaugurated by President Rodrigo Duterte on April 27 and will be open to the public at 5:08 PM on April 30, 2022.
Location Information: