Q Park Compostela is the perfect place to pray and reflect. A huge Blessed Virgin Mother Mary statue sits on top of a hill. The scenic location is very peaceful, and the weather can get cold, especially in the afternoon.
Compostela's tagline is "Our Home," and in this place, you will surely be able to find solace. It is located in the northern part of Cebu in the municipality of Compostela. This 200-hectare development sits in between Danao City and Liloan. A fantastic project of Norberto Quisumbing Jr.'s family, Chairman of the Norkis Group, and a devout Catholic. The park was built in 2004 and served as a legacy to the Filipino people and a place to remember.
A similar image of our Virgin Mary sits on top of the mountain in Batangas – Montemaria, considered the world's largest image of Mother Mary.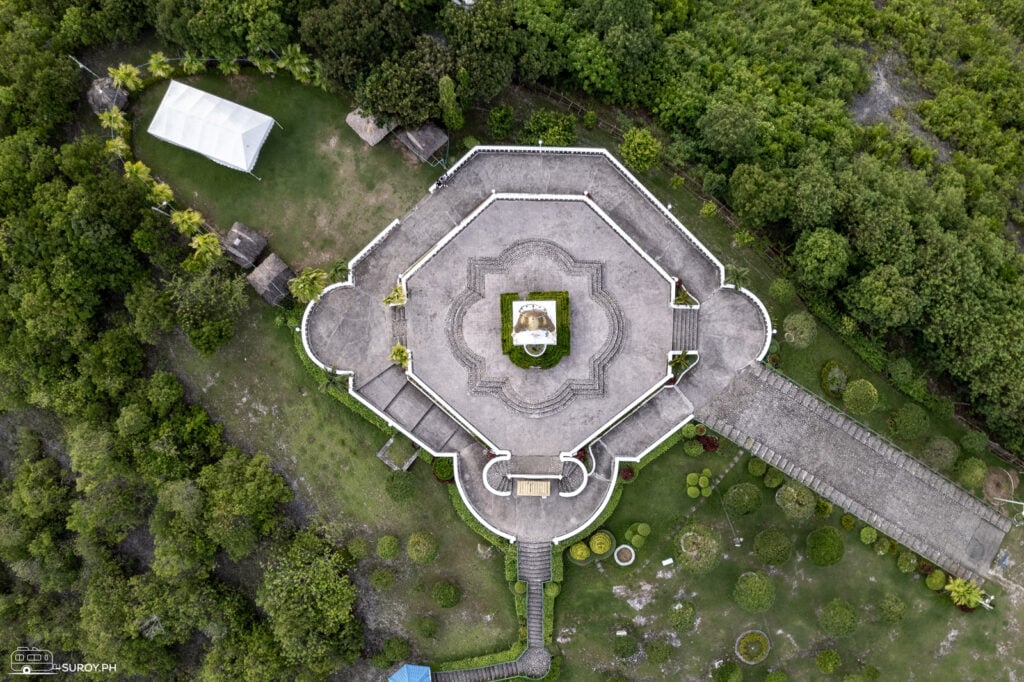 The entrance to Q Park is via Heroes' Hill, which is a tribute to soldiers, overseas Filipino workers, and others who have led exemplary lives. Life-sized statues of the Stations of the Cross are rooted in a scenic landscape.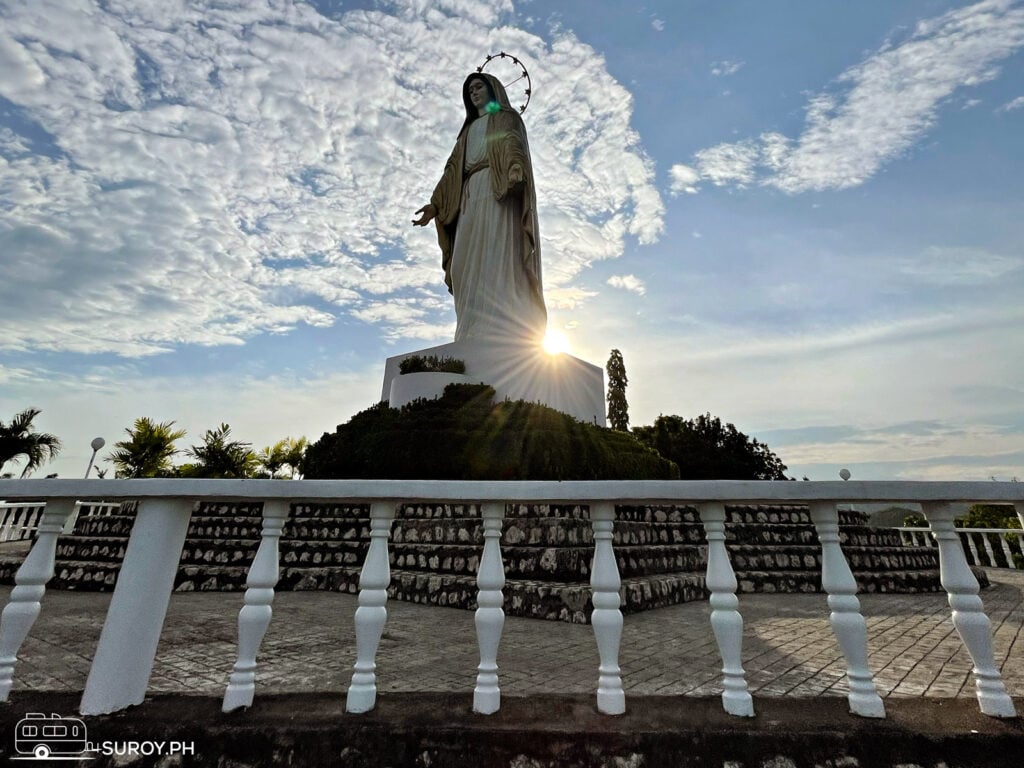 Q Park Compostela is a holy place where you can pause and pray amidst the busyness of life. It is just the perfect place for reflection. And as you meditate, you'll be able to hear the mountains talk to you.
Follow us on Facebook and Instagram for more suroy stories.
General Information about Q Park Compostela:
The place gets jam-packed during the Lenten Season because the hills were developed to feature the Way of the Cross.
Opening hours: 8am – 7pm
Entrance Fee: No entrance fee
Facebook Page: https://www.facebook.com/The.Q.Park/
How to get there:
By Public Transportation: From SM City Cebu, you can ride: Jeep #27 to Danao (Fare: PHP 25). You may also take a V-hire to Danao (Fare: PHP50). Tell the driver to drop you off at Skina Buluang. You can ride a habal-habal (motorbikes) and tell them you're heading to Q Park (Fare: PHP15).
By Car: Navigate via Waze or Google / Apple Maps and key in Q Park Compostela. There is ample parking space available.
Location Information:
Q Park is located in Barangay Buluang, in the municipality of Compostela, north of Cebu City. It is approximately one and a half hours away from Cebu City.