The 2,710 hectares of Man-Made Forest in Minglanilia rival that of the forest they have in Bohol. Perfect for riders and those just seeking a trekking adventure that is just around an hour away from Cebu City.
The man-made forest is located in Camp 7 along the scenic Toledo-Manipis Road. The site features a beautiful forest along the road similar to the one they have in Bohol. The trees are ancient, some more than a hundred years old. It used to be known as the Osmeña Reforestation Project and is the oldest in the country dating back to 1916.
We don't suggest going to the area when it's raining as the road is known for landslides and is an accident-prone area. We highly recommend visiting during the dry season if you want to do some trekking. The 1.2-kilometer "ecstasy trail" is a great path to walk into. You can explore several caves within the trail, with the "White Cave," known to be the most popular.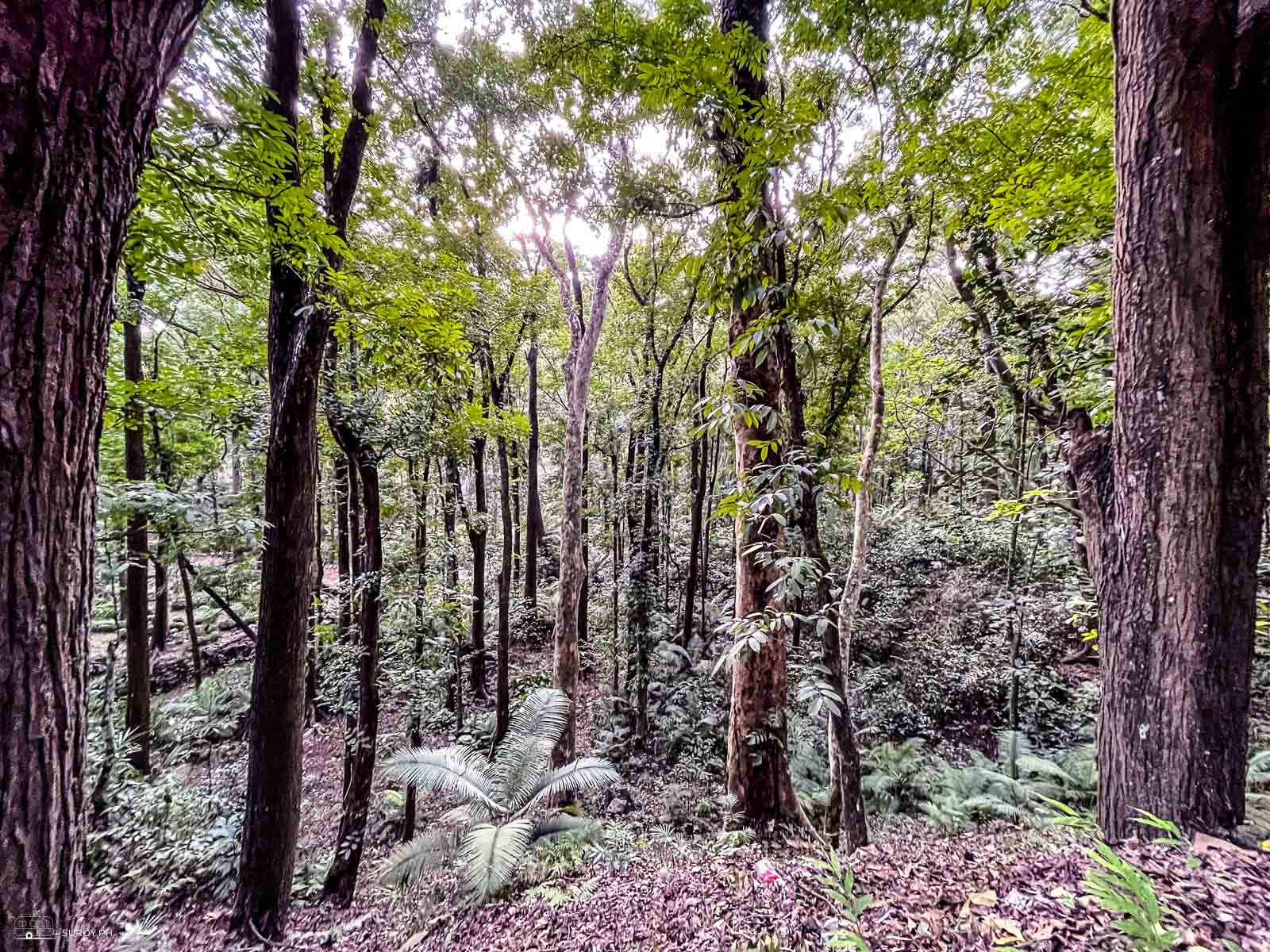 General information:
Entrance Fee: No entrance fee.
We suggest visiting the area during the dry season as the roads can get slippery and dangerous.
How to get there:
By public transportation: Take a jeepney going south to Tabunok Market in Talisay. From there you can take a habal-habal going to Camp 7 in Minglanilia.
By car: Navigate using Waze or Google / Apple Maps and key in Camp 7 Minglanilia. No parking spaces are available, and you can only stop by the road for a quick snap.
Location Information:
Man-Made Forest Minglanilia in Camp 7 is a perfect stop-over place along the Toledo-Manipis Road. It is around 15km away from Tabunok Flyover. Travelers from the city going to Lake Bensis, Biga Pit, or Heirloom Cafe can do a quick stopover here for some photoshoots.