The powdery white sand and crystal blue waters set this place apart from all other beaches in Cebu. The Sumilon Island and Sandbar is very unique and iconic and is located on a secluded island from the famous town of Oslob.
Visitors can enjoy chilling at the sandbar or go snorkeling around the reefs. The sandbar is best enjoyed during low tide, which forms into various shapes depending on the tide. The sandbar changing shape is what makes this a unique attraction. Sumilon Island is also a paradise for divers, and it is the first marine protected area in the Philippines.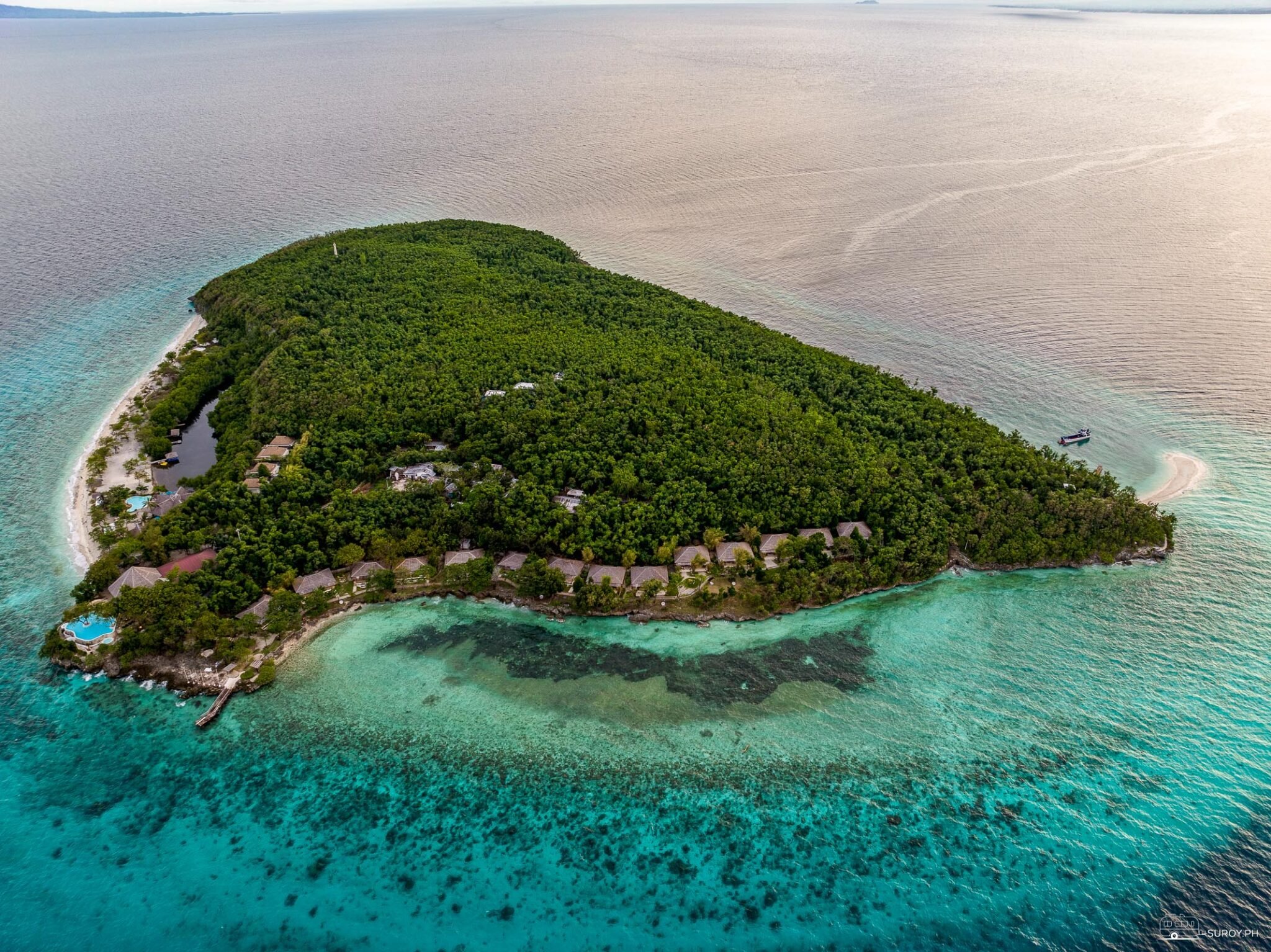 Sumilon Island and Sandbar is one of the best beaches to visit in Cebu. Nothing compares to its long beautiful sandbar that changes its shape at every tide. It is one of the best day trips or overnight stays south of Cebu.
Follow us on Facebook and Instagram for more Suroy stories.
General Information:
Travelers usually visit the place after whale watching or a trip to the amazing Tumalog Falls in Oslob. Other visitors were able to go chasing waterfalls in the south or climb Osmeña Peak before or after visiting the beautiful Sumilon Island.
How to Get There:
By Bus: Take a bus bound for Oslob from Cebu South Bus Terminal (beside E-Mall). Ask the conductor to drop you off at Mainland Bancogon. Visitors who availed of the Bluewater Sumilon Day Pass or are checked in the hotel can ask to be dropped off at Bluewater Sumilon Island Resort Port.
By Car: Navigate using Waze or Google / Apple Maps and key in Mainland Bancogon as your destination. There are parking spaces available.
Boats going to Sumilon island depart daily from Mainland Bancogon in Oslob to Sumilon island and vice versa. The journey from Oslob to Sumilon only takes 10-minutes.
Mainland Bancogon in Oslob to Sumilon Schedule:
Sumilon island to Mainland Bancogon in Oslob
12:00 PM
1:30 PM
3:30 PM
5:00 PM
The boat schedule is subject to change depending on weather conditions.
Visitors can purchase the Bluewater Sumilon Day Pass to give you access to all of the facilities at Bluewater Sumilon Resort, such as the infinity pool, freshwater lagoon, private beach, and restaurant. Moreover, it includes return boat transfers from Oslob via Bluewater Sumilon Island Resort Port.
Where to Stay:
Visitors can choose either to have a day tour or an overnight stay. You can only stay at Bluewater Sumilon Island Resort if you decide to do an overnight stay. The 4-star resort offers beautiful cottages with native Filipino touches that fit up to 4 people in a room. There is also the choice of private villas that are spacious and has their own private swimming pool.
Other Activities:
Guests will also have access to the various amenities on the island. There is a scheduled baby shark feeding just in front of the resort. Visitors can go for a short hike along the jungle trails to the Yamashita's Cave, where the Japanese are believed to have hidden looted treasures during World War II. There is also a trail going to the lighthouse.
The lighthouse has plenty of history. It rests on a protected tree park and beside it is a watchtower (buluarte) built as part of a warning system to thwart slavers and marauders in the 19th century.
Location Information:
Sumilon Island and Sandbar is located off the coast of Oslob. It is around three and a half hours away from Cebu City.