A few hours from Dumaguete City lies a paradise known as the Maldives of the Philippines. Manjuyod Sandbar has pristine beaches and fine white sand on a secluded island that is the ultimate relaxation place.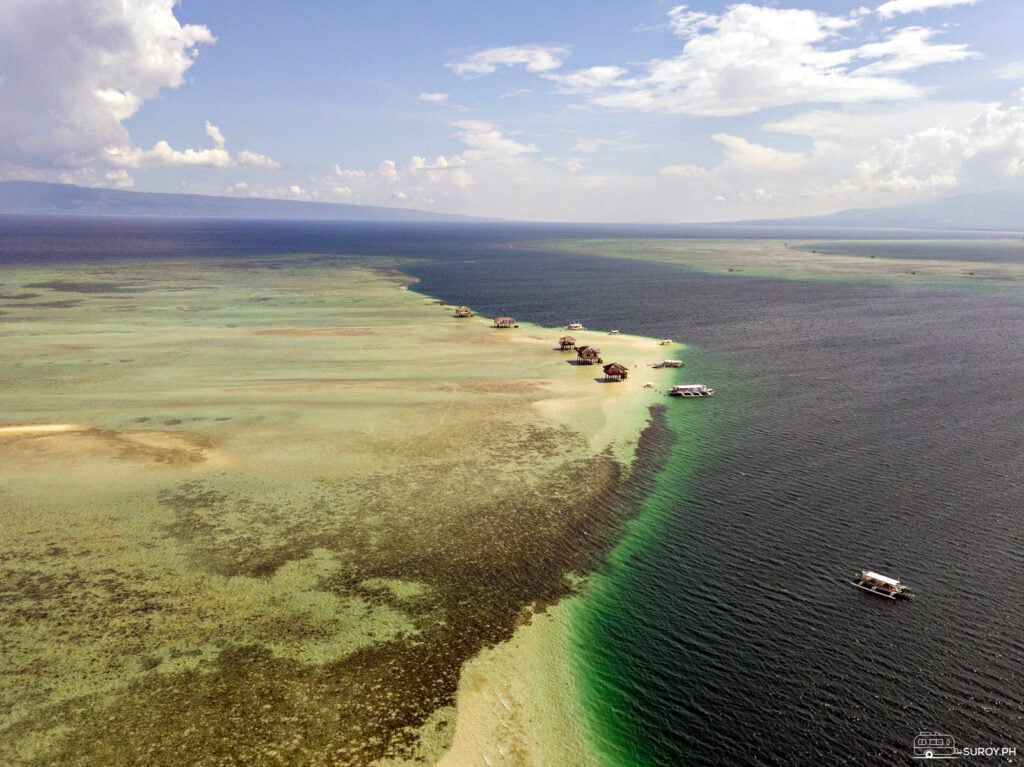 The relaxing beauty of the sandbar is an incredible sight and picture-perfect scenery. Floating sari-sari stores pass by selling snacks, coconut water, sea urchins, oysters, and other refreshments.
There are cottages that you can rent overnight or for daytime use. Prices vary depending on the season, around PHP 2,500 for daytime and PHP 4,000 for overnight use. Visiting the sand bar during low tide is advisable, so check on the moon cycle before going. You can also pair the trip along with the dolphin-watching activity. Please note that the dolphins are usually out in the mornings, so plan ahead of time.
Follow us on Facebook and Instagram for more suroy stories.
How to Get to Manjuyod Sandbar:
Via Bus: Take a Ceres Bus at the terminal in Dumaguete City to Bais City (Fare: PHP 80 / person). After arriving in the market area of Bais City, take a tricycle to Campiñahan Wharf or Canibol Wharf. Rental boats are available for dolphin watching and a visit to the sand bar. Boat rental is around PHP 3,500 good for 15 people or PHP 5,500 good for up to 20 people. Prices may vary depending on the season of demand. The fee for the boat rental covers the whole day.
You may also take the route to Manjuyod Port in Barangay Campuyo. The prices of the rental boats there are pretty the same.
By Car: Navigate using Waze or Google / Apple Maps and key in Campiñahan Wharf or Canibol Wharf in Bais City. You can then take rental boats from there.
Location Information:
Manjuyod is technically located in the town of Manjuyod. However, it is near the port of Bais, which is around one and a half hours away from Dumaguete City.