Mactan Shrine, or Liberty Shrine, is located on the island of Mactan in Lapu-Lapu City. The location is where one of the defining moments in the Philippines' history took place. Lapu-Lapu defeated the Spanish soldiers led by Ferdinand Magellan in 1521 in the Battle of Mactan. After the fall of Magellan, Lapu-Lapu was designated as the first National hero of the Philippines.
Ferdinand Magellan (Fernando de Magallanes) came to the Philippines and planted the holy cross on April 21, where the famous Magellan's Cross is located. He introduced the country to Christianity and was the first person to circumnavigate the world and prove that the world is not flat.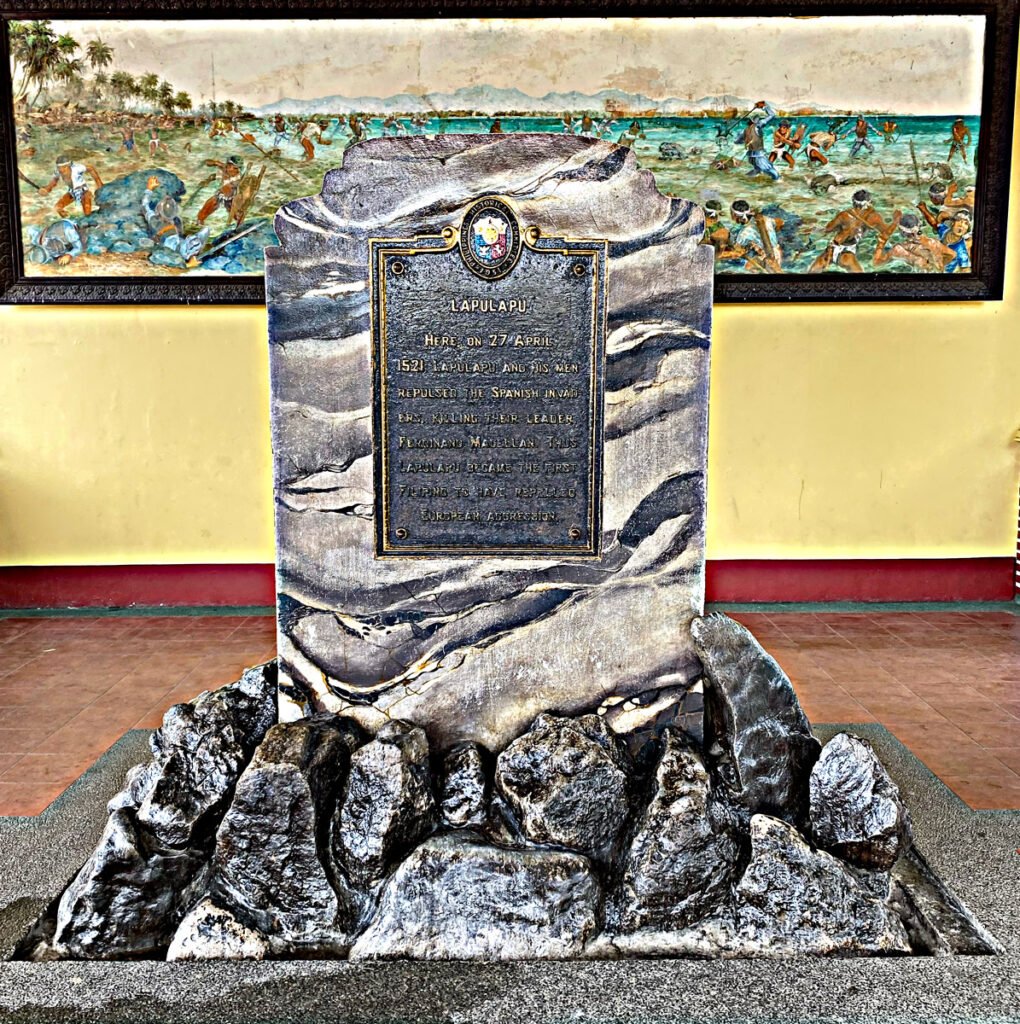 The park was established in 1969 as a national shrine during the administration of President Ferdinand Marcos. It was renovated in 2019 in preparation for the 2021 Quincentennial Commemoration in the Philippines.
The statue of Lapu Lapu is 20 meters high. He is seen holding a kampilan (broad metal sword) and a wooden shield. Even though the Spaniards were armed with metal armors, he did not get intimidated and defeated the Spanish army with 60 of his best soldiers. Magellan was fatally wounded by a spear to his head and a poisoned arrow to his leg.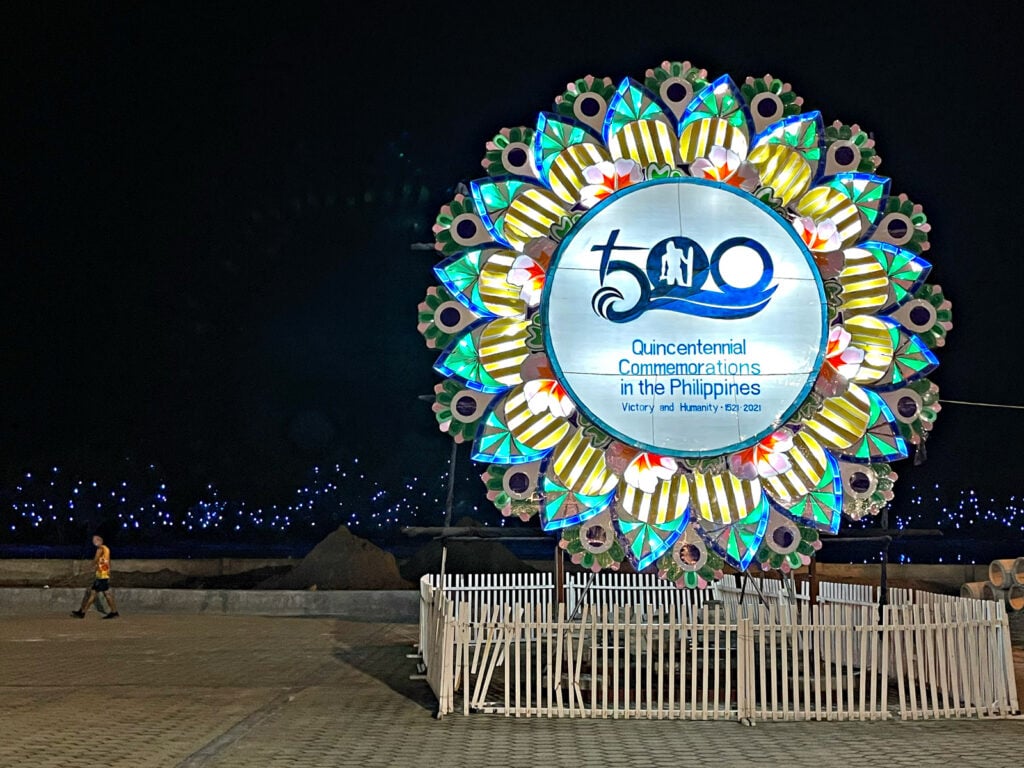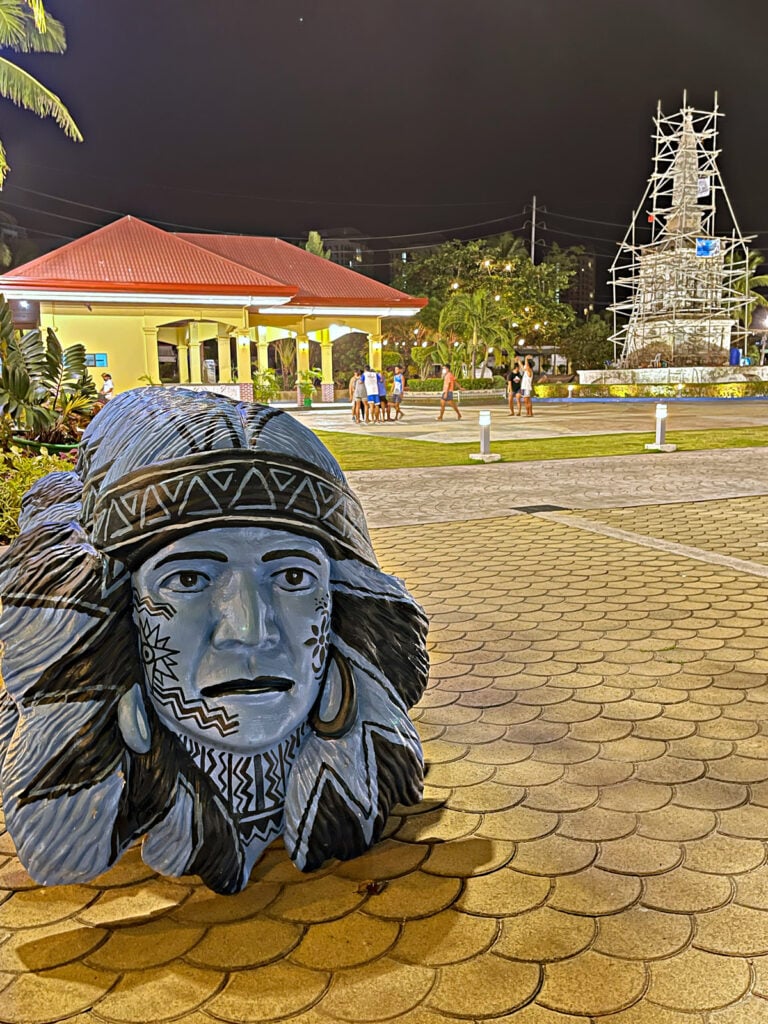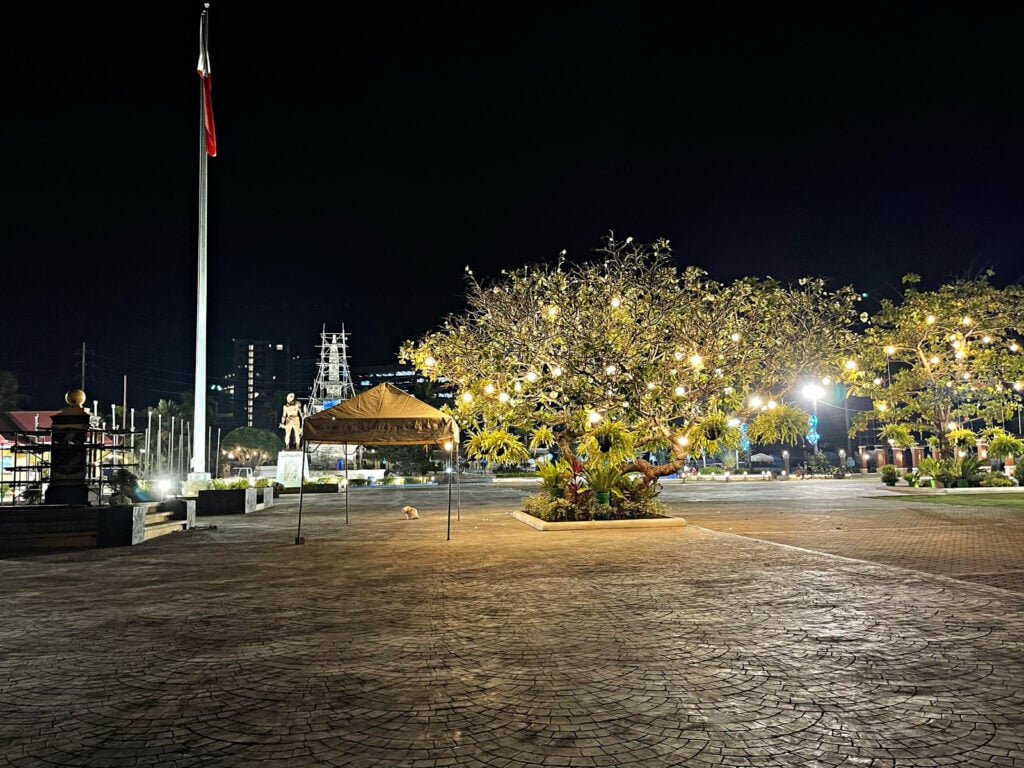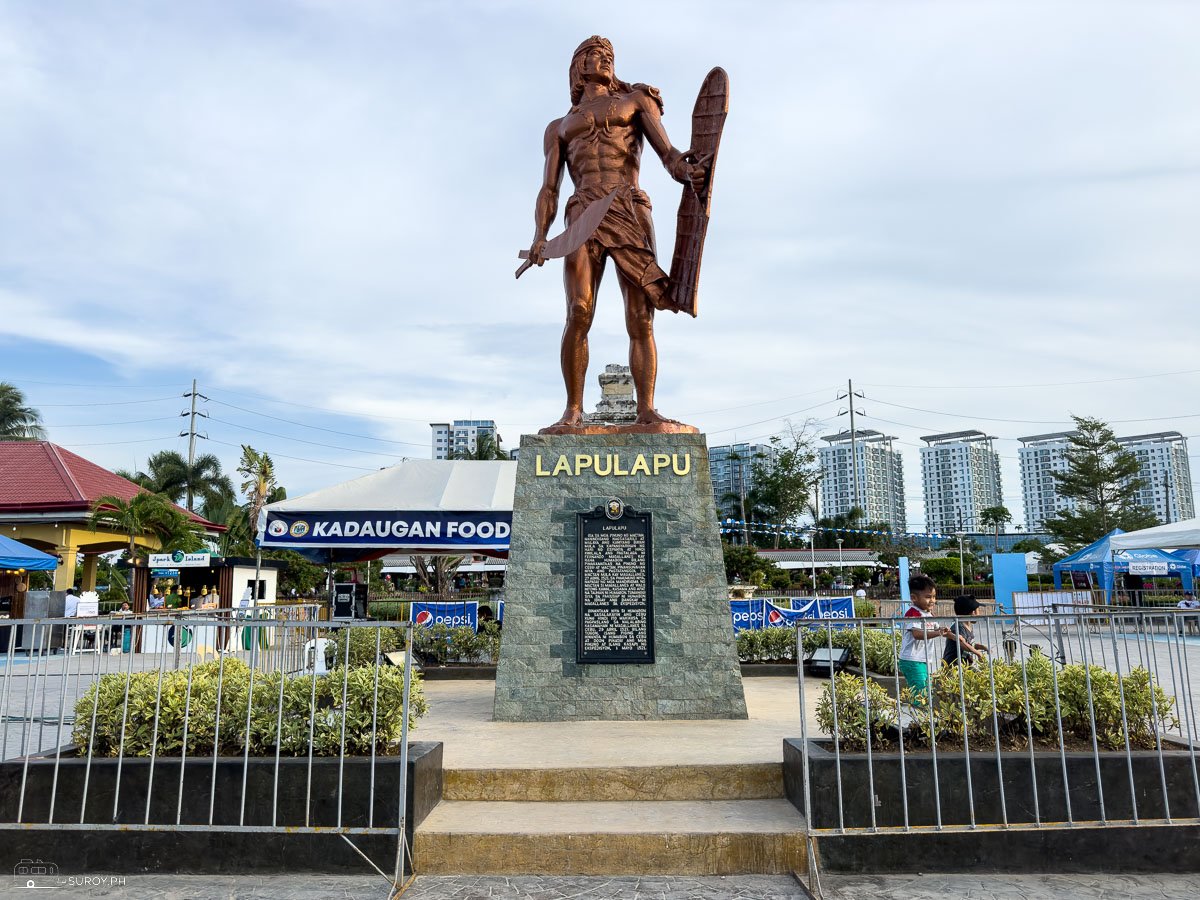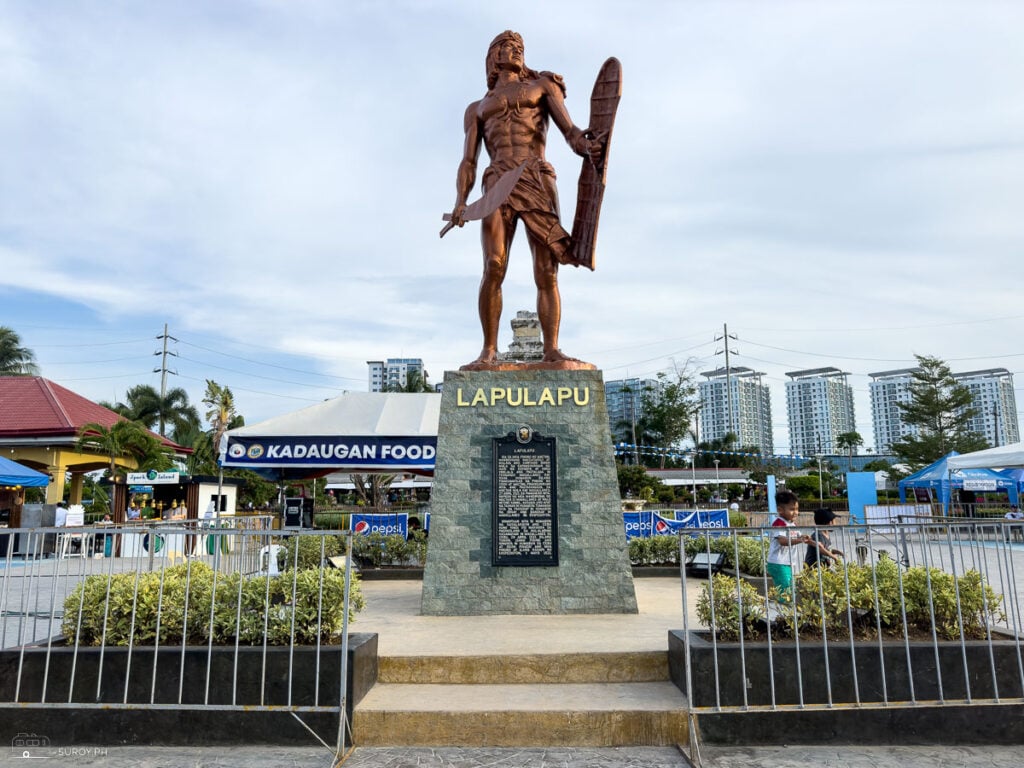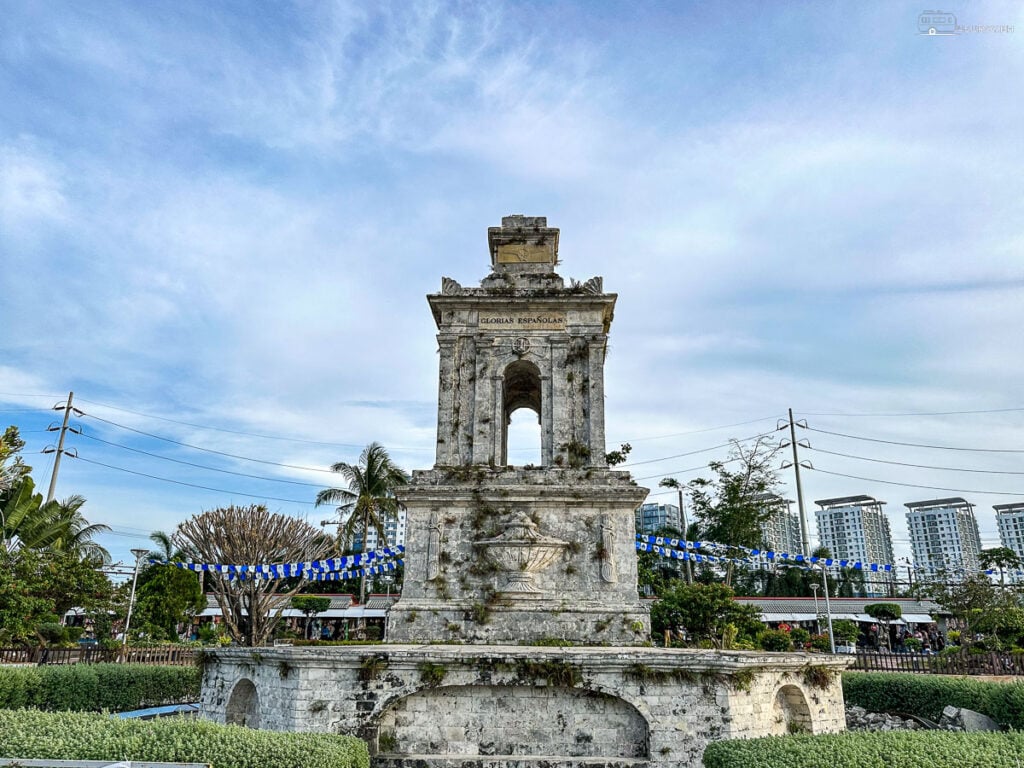 Mactan Shrine is around 15 minutes away from Mactan International Airport. Visitors upon arrival before going to the city. There are many places to eat near the park.
Entrance to this historical park is free of charge.
Update: The Kadaugan sa Mactan Food Festival is celebrated this April 19-26, 2023, from 4:30 PM to 10:00 PM.
Location Information: