Almost every Cebu city tour includes the famous Cebu Taoist Temple inside the prestigious Beverly Hills subdivision in Barangay Lahug. It is the most visited non-Catholic place of worship in the Philippines. The towering structure, rich history, and beautiful city views make this a must-visit for any first-time visitors to Cebu City.
The holy temple is aesthetically designed with beautiful Chinese-inspired architecture 268 meters above sea level. Built-in 1972, it has been the center of Taoism and is a popular destination for believers and nonbelievers. The temple walls were designed to look like the Great Wall of China.
Taoism is at the heart of this holy place. The religion was founded by the great philosopher Lao Tze. Within the temple is the 81 Holy Steps that symbolize the 81 Chapters of Taoism scripture. Visitors are advised to ascend 81 steps while praying.
Another ritual performed here is using two small wooden blocks of wood to communicate with God. In performing the way, you will wash your hands, enter the chapel barefoot, light incense, kneel and pray, and then hold and drop the two wooden blocks. The position of the blocks on the floor answers your prayer.
If both blocks are flat, it says maybe, and you must try again. Half-round blocks mean no, and you have to come back at a later time. If one of the blocks is flat and the other is half-round, it means yes to your prayers.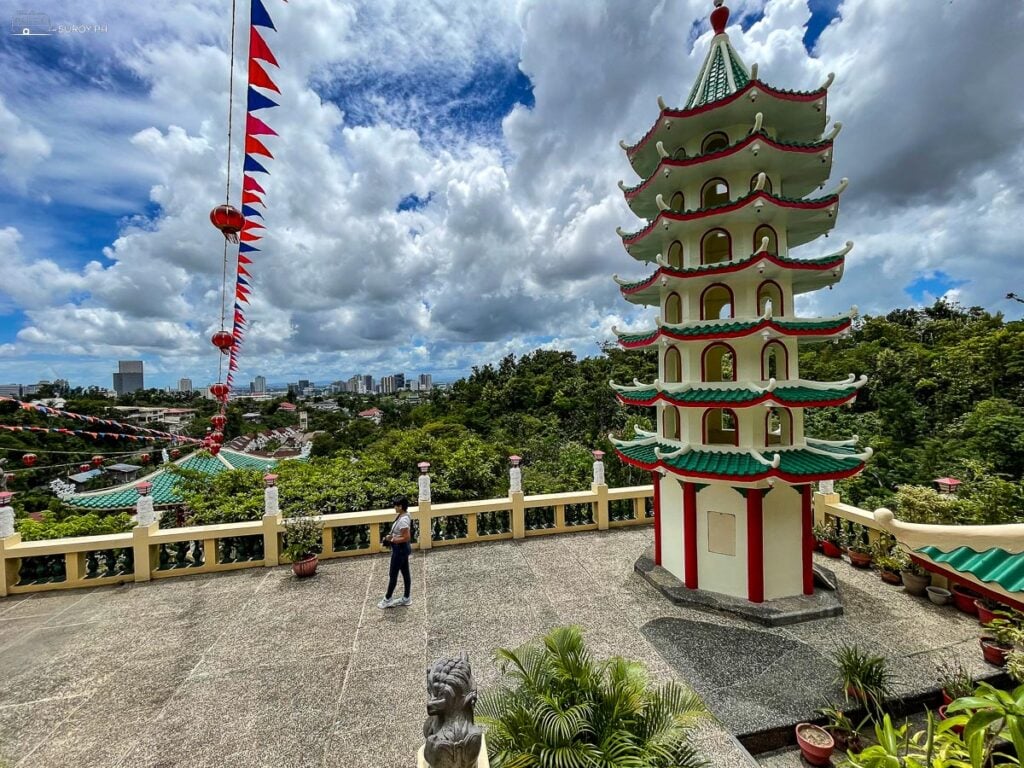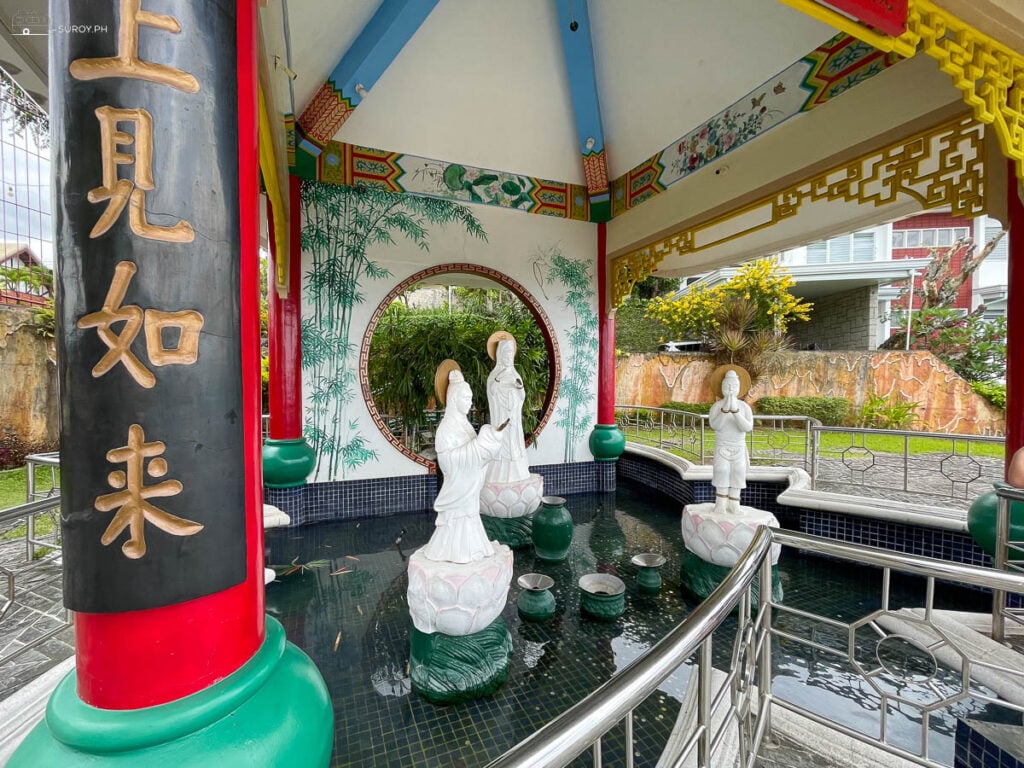 Cebu Taoist Temple offers a beautiful panoramic view of the city and is an excellent place of worship. It is also perfect for those who want fresh air and to relax away from the city's bustling pace. The temple includes the main chapel, a wishing well, a library, and a souvenir shop. Please follow and respect the traditions of this holy pl.
General Information:
Entrance Fee: None
Opening Hours: 9 AM – 5 PM
Days of Devotion: Wednesdays and Sundays
Free food is served during special Temple occasions.
Sleeveless shirts, short skirts, and shorts are not allowed.
Please respect the traditions of this holy place.
How to Get There:
By Public Transportation: Take a habal-habal (motorcycle) from JY Square Mall in Barangay Lahug and ask the driver to drop you off at the Beverly Hills subdivision. The temple is around a 10-minute walk from the gate of the subdivision.
You may also take a 04L jeepney and ask the driver to drop you off at the intersection going to the temple. It will take a 25-minute walk from this place.
By Car: Navigate using Waze / Google Maps and key in Cebu Taoist Temple as the destination. Plenty of parking spaces are available, and it is free of charge.
Location Information:
Cebu Taoist Temple is located in Cebu City and is near JY Square Mall.