The majestic Banaue Rice Terraces is home to the Ifugaos and is considered the 8th Wonder of the World. Banaue is in Ifugao Province and is popular because of its rich culture, unspoiled beauty, and cool weather. The province is free from any form of high buildings or busy streets and is full of simple huts and a picture of nature in itself.
The rice terraces are estimated to be more than 2000 years old and primarily built by hand with minimal equipment. The engineering marvel was constructed to solve the problem of growing rice in a mountainous region. They cover some 10,000 sq. km. and their total length is approximately 20,000 sq. km—roughly half the Earth's circumference.
In 1995 various sections of the terraces were designated a UNESCO World Heritage site, describing it as "a living cultural landscape of unparalleled beauty." It is a National Treasure of the Philippines, providing protection and conservation of the National Cultural Heritage.
The vibe of the place is similar to Osmeña Peak, the highest peak of Cebu.
Here we take you on a photo journey of one of the most incredible mountainous landscapes in the Philippines that takes you to the highest point of the Philippine highway system. Visitors going to Banaue may also visit the mighty Bomod-Ok Falls in Sagada.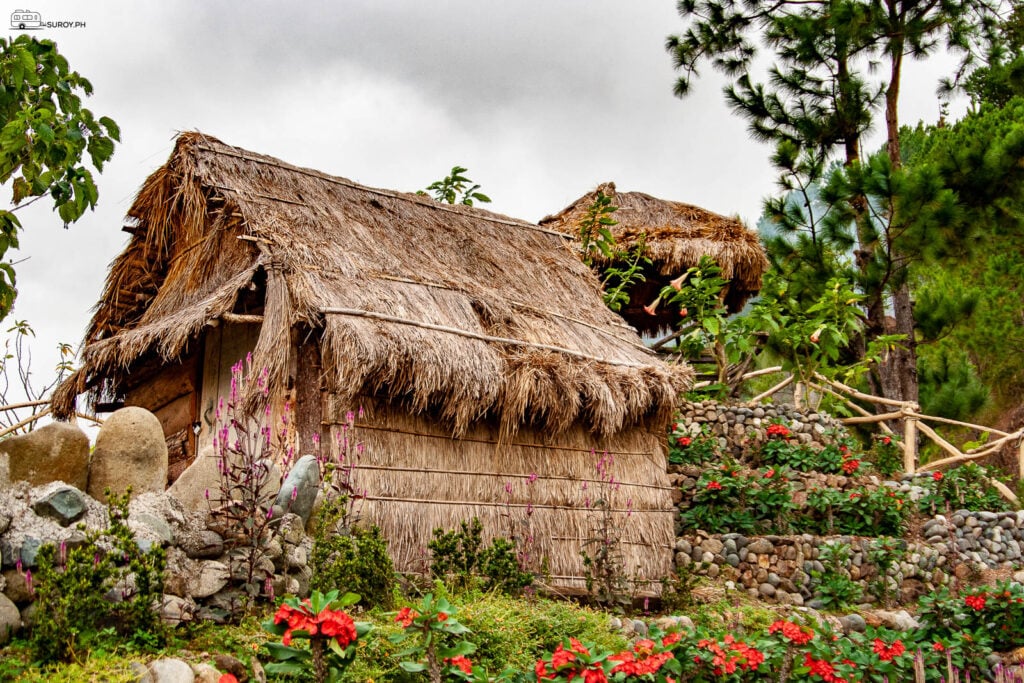 Follow us on Facebook and Instagram for more suroy stories.
Best Time to Visit Banaue Rice Terraces:
April to May and October to November are the best months to visit Banaue since these are the times when the rice terraces are at their greenest and most scenic.
We advise travelers to avoid the rainy seasons of July and August as the area is prone to dangerous landslides.
How to Get There:
From Cebu:
There are daily flights to Clark / Manila from Cebu City.
Via Baguio City: You can catch buses going to Baguio via Victory Liner from Manila daily. Victory Liner is one of the major companies that run buses from Cubao, Pasay, and Monumental Main Terminal in Caloocan City. The trip takes 4-6 hours, and you can choose a basic or deluxe bus service. You may catch the GL Trans Bus Line from Baguio City to Sagada. It will take another 4-6 hours to get to Sagada. There are no airconditioned buses, and the ride will be pretty bumpy.
Travelers choosing this route can make an overnight stay in Baguio City before heading for the next leg of your adventure.
Via Banaue: Travelers can also choose to go to Sagada via Banawe. You can take Autobus and Dangwa Tranco, which both leave at bus terminals in Sampaloc at 10 pm for a nine-hour journey.
Location Information:
The Banawe Rice Terraces is located 350-Km away from Manila. The roads leading to the terraces are underdeveloped and prone to landslides, so we advise travelers to visit during the dry season.