Have a date with your fur baby in the mountains in this rustic-themed pet-friendly roadside cafe in Transcentral Highway. A relaxing place for the adults to relax and a great place for your pets to meet some new friends. Charlie's cup is located on the boundary of Cebu City and Balamban and is around 50 minutes away from the city.
The cafe was named after the owner's corgi, Charlie, who is the inspiration behind the cafe's cute logo. Aside from being pet-friendly, the place has a big playground for kids to play at. The place shines particularly during sunset and you can see the sky around turn golden. It also has an unobstructed view of the mountain.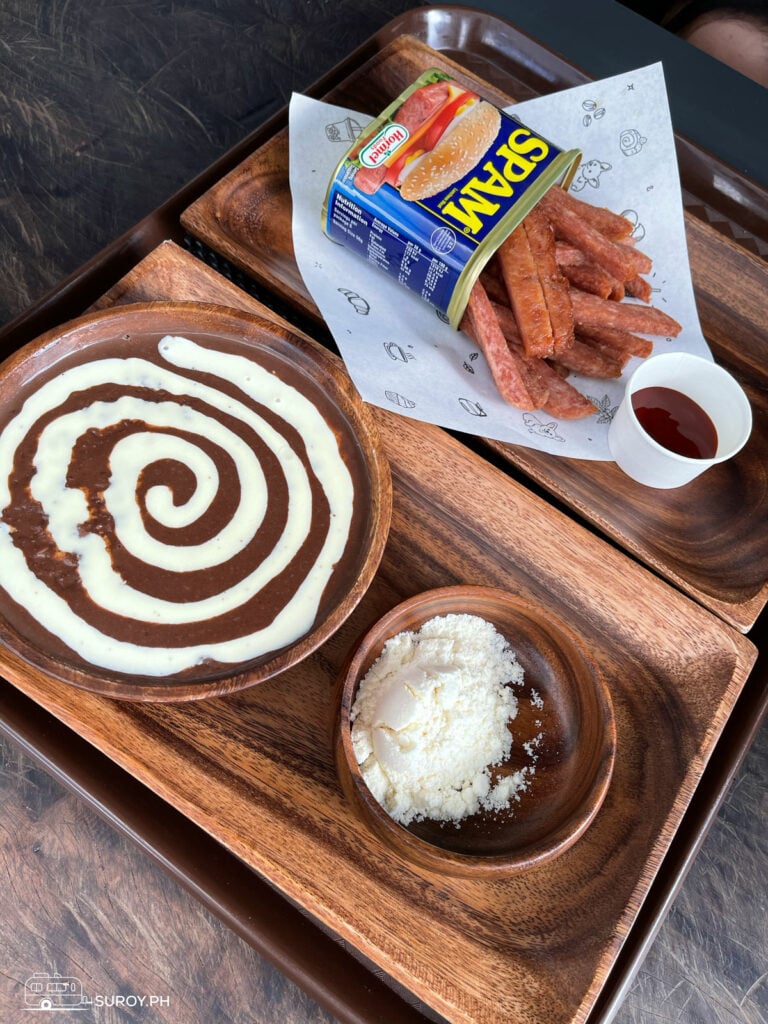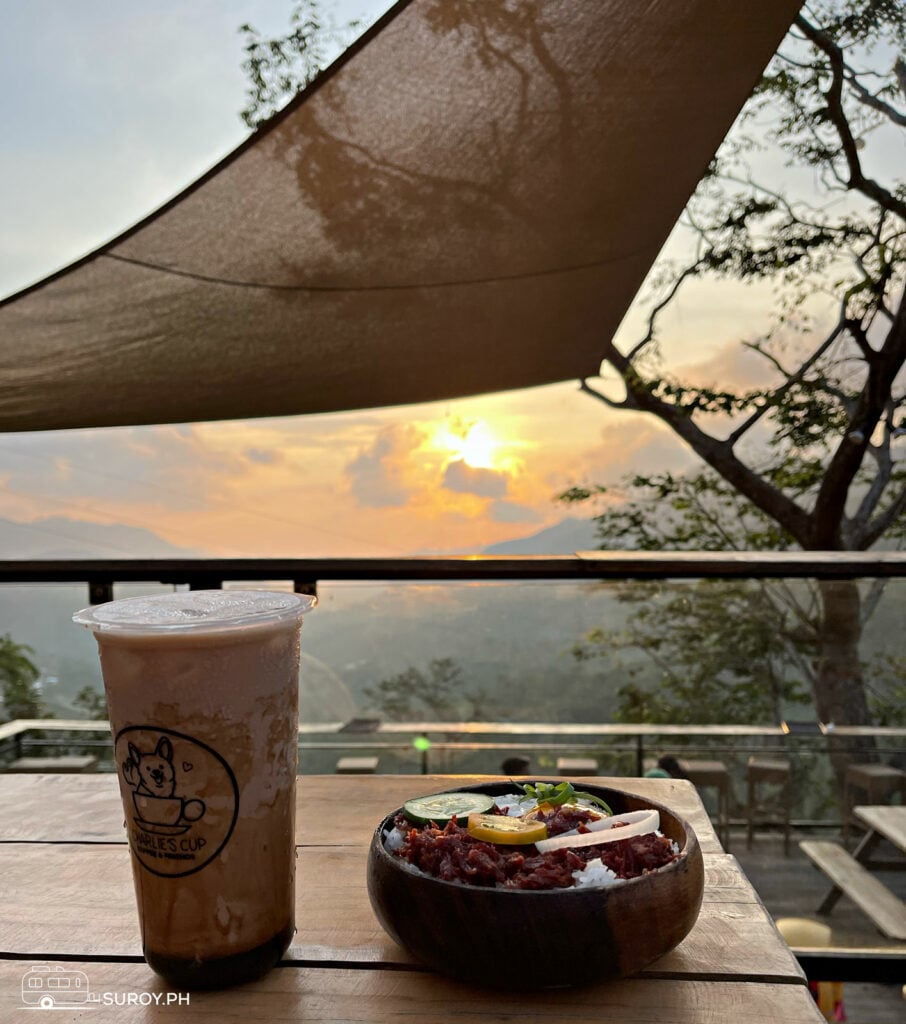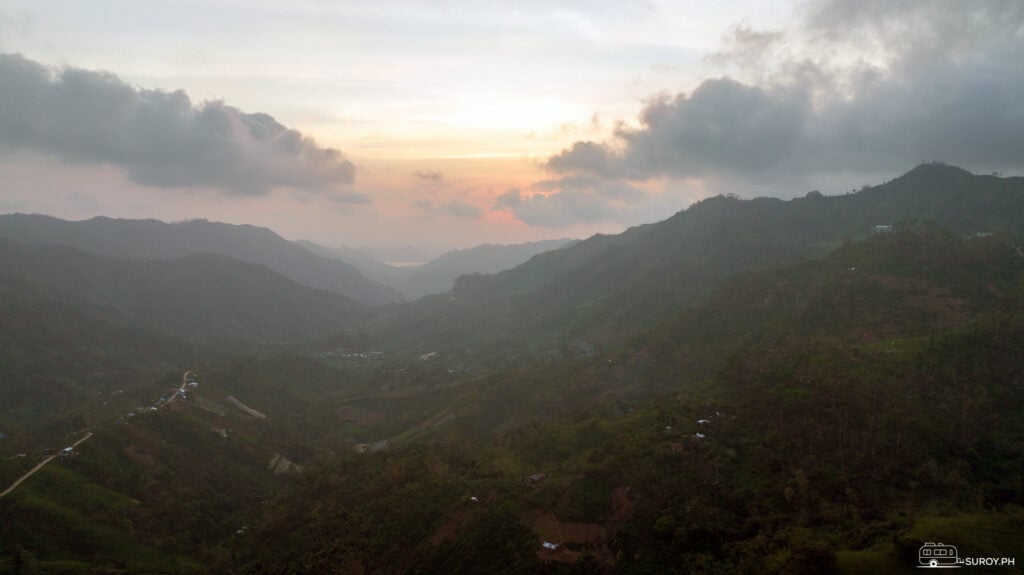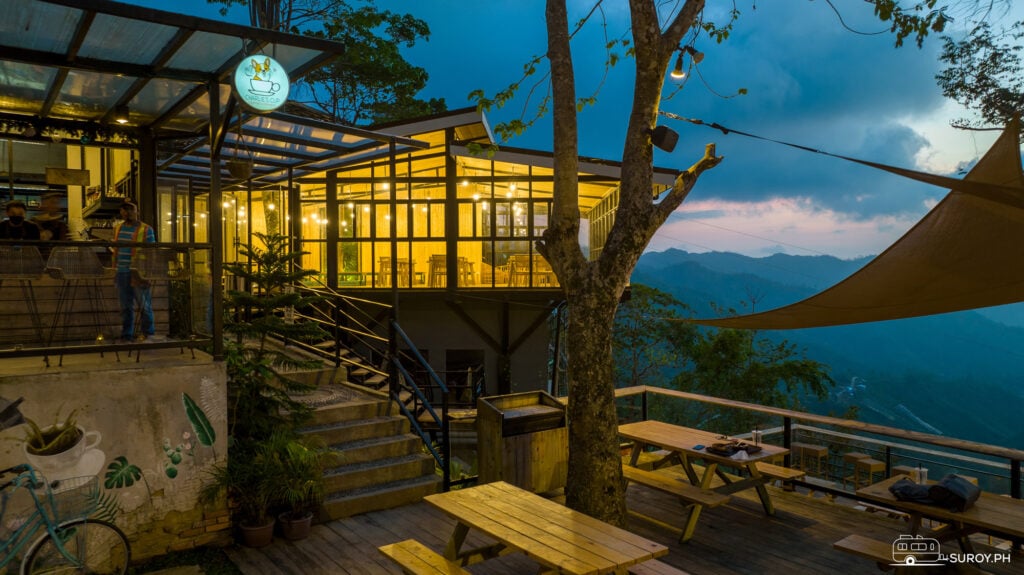 They recently opened the "Glass House" that offers an unobstructed 180-degree view of the mountains. It is open for events and functions. It's perfect for celebrating birthdays and other events.
Charlie's Cup serves a great selection of Filipino dishes along with a wide variety of caffeinated drinks and teas. Prices start at PHP 90. The food servings are all picture-worthy and instagrammable and are one of the places worth visiting on Transcentral Highway.
Follow us on Facebook and Instagram for more suroy stories.
How to get there:
By Public Transportation: Take a V-hire from Ayala Center Cebu PUV Terminal going to Balamban (Fare: PHP 120). Tell the driver to drop you off at Charlie's Cup in Barangay Tabunan.
By Car: Navigate using Waze or Google / Apple Maps and key in Charlie's Cup. There is a huge parking space in the area.
Opening Hours: 9 AM – 7 PM
Facebook Page: https://web.facebook.com/charliescupcebu
Location Information:
Charlie's Cup is located on Transcentral Highway and is around 40 minutes away from Cebu City. They are located right before the sign that says "Welcome to Balamban".