The Heritage of Cebu Monument is located on the original Plaza Parian and is close to the very heart of Cebu City. National artist Edgardo Castrillo did the work on this masterpiece. It was constructed in 1997 and was later inaugurated and opened to the public on December 8, 2000.
The triangle-shaped Heritage tableau showcases the significant symbolic events in the history of Cebu from the time of Rajah Human to the recent beatification of Cebuano martyr Pedro Calungsod. It was made from concrete, bronze, brass, and steel. The site was constructed in the original spot where St. John the Baptist Church was before it was demolished in 1875 under the command of the diocese of Cebu.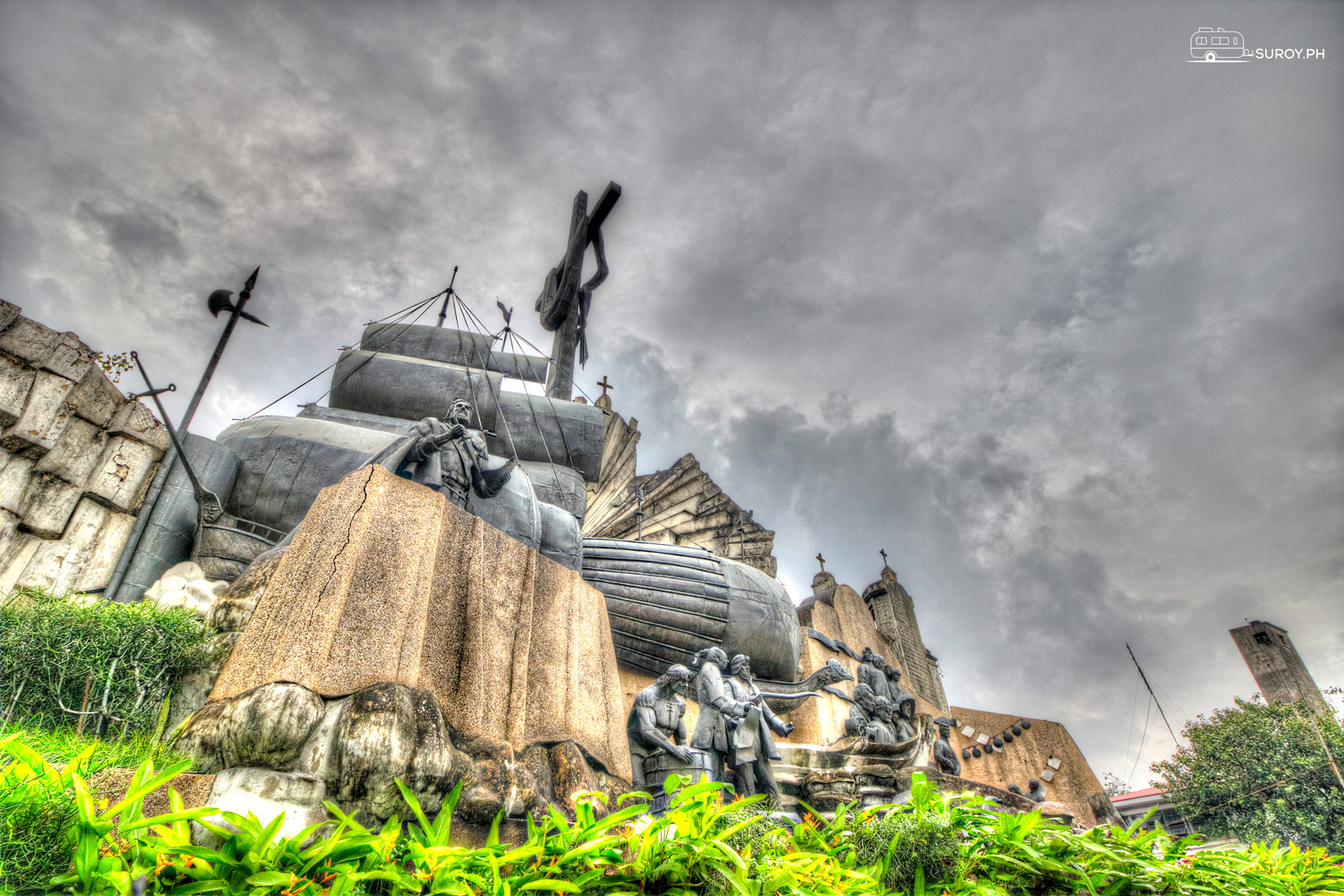 The late Senator Marcelo Fernan and donations from other private individuals and organizations funded the monument's construction. Cebu's new bridge is later named after the late Senator within a year of his death. He is the first and only Cebuano that became a Senate President of the Philippines.
The Heritage Monument depicts Basilica del Santo Niño, the Cebu Metropolitan Cathedral, the Saint John the Baptist Church, the Magellan's Cross, and a Spanish Galleon. The scenes in the monument are the baptism of Rajah Human, the procession of the Santo Niño, the Roman Catholic mass, and the Battle of Mactan between Lapu-Lapu and Ferdinand Magellan. The late president Sergio Osmeña Sr. and Blessed Pedro Calungsod are also depicted in the monument.
How to Get There:
The Heritage of Cebu is very accessible by public transport. You can take a jeepney going to SM and Pier Area (8G / 2G). The Jeepney will pass by the memorial.
Location Information:
The Heritage Monument is located in the historic Parian District. The district was home to the residences of the most elite and prominent families of Cebu during the Spanish period. It was said to be the center of trade between the locals and Chinese and Spanish elites.